Ola S1 Questions and Answers
Filter by :

Specifications (29)

Features (13)

Price (12)

Comfort (11)

Maintenance (11)

Comparison (8)

Mileage (5)

Performance (4)

Fuel Type (1)
More Questions
More Questions
More Questions
More Questions
Q. What type of braking system is used in Ola scooter?
Q. How is the ridding sound?
Q. Are there any monthly subscription?
Q. Is touch screen water proof?
Q. What is the type of motor used in the Ola scooter and its voltage and horse power rating? Only mono shock absorver is used in front and back is this type of suspension suitable for Indian roads?
More Questions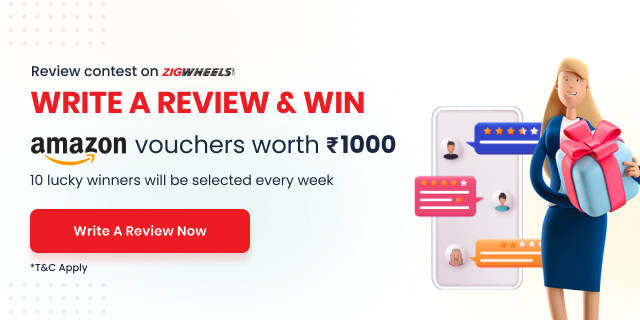 Ola S1 User Reviews
4.2/5
Based on 454 rating & 705 reviews
Review your vehicle & win ₹ 1000
All

Service (70)

Looks (68)

Mileage (63)

Experience (54)

Speed (47)

Price (39)

Comfort (34)

Performance (27)

Power (22)

Pickup (20)

Lights (10)
Customer service

Ola service centre is worst old customer service is even worst when the service is bad what is point of designing the vehicle with all these features

0

Share

5.0

Nice scooty

This is a very nice scooty when i drive it they like a car itt is a very nice scooty i realy loved it

0

Share

Electric scooty

It is the best electric scooty in the market.I have been driving it from past 3 months i like its look speed and it is totally one of the best electric scooty i ever tried.

0

Share

Electric scooty

It is the best electric scooty in the market.I have been driving it from past 3 months i like its look speed and it is totally one of the best electric scooty i ever tried.

0

Share

Very good look & dashing

Very good look & dashing performance ola is the best electric motorcycle in india

0

Share

Including insurance

The ola s1 was likely to be the most eagerly awaited electric scooter of 2021.It is packed with functionality, Has a sleek look, And comes with a variety of motor and battery options.However, The price is a little expensive, Given that the scooter lacks the petrol-scooter body proportions.1.Excellent purchasing experience.I ordered everything from them, Including insurance, So delivery is quick.Riding experience is fantastic.With choices such as sports and hyper.It is the finest in its class.Both the appearance and performance are outstanding.The boot space is excellent.I have not provided service, Therefore there is no reason to purchase their premium service package rather than a basic plan.

0

Share

Extended journeys

My experience with ola s1 was less than satisfactory.While i like the concept of an electric scooter, The implementation falls short.The range of the scooter is limited, Making it unsuitable for extended journeys or everyday commuting without regular recharge.The construction quality is inadequate, And there have been complaints about the scooter's performance and dependability.Customer service has been mediocre, With poor response times and minimal assistance.Furthermore, The cost and availability of the scooter have been a source of dispute.In its entirety, Ola s1 falls short of expectations and requires upgrades in a number of areas.

0

Share

Continue saving

Nice ride.Not trustworthy.All erroneous mileage claims made by the companygood pickup.The fit, Finish, And parts are all of poor quality.It appears that ola was copied from somewhere else and then branded.No assurance of service.Avoid this; it won't last even five years.All negative.If you handle this oil correctly, You may continue saving on gasoline costs for a maximum of 5 years without making a larger investment.

0

Share

1.0

Worst service

Worst service, No updates and details after looking, Fulll amount is stuck with ola and they won't bother you.You keep calling, Keep trying however noneone responds.Very different to connect and, If at all it connects after so much of wait.Then they will own their own without proper response.Worst service i ever faces.Never expected witht his new age company will be with such bad service.

3

Share

DON'T PURCHASE ANY EV AT

Don't purchase any ev at present, Don't come under temptation fuel saving, Pl.Ask them what is the cost of bettery when required to replace, And another parts.Let the come down price, Approx 65 to 70 k.For purchase it.

1

Share

More Customer Reviews of S1
More Bikes in Same Budget