Bajaj Platina 100 Spare Parts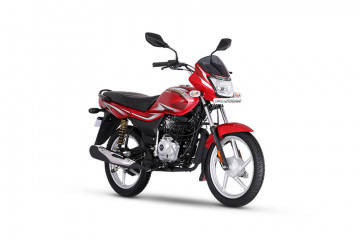 Rs. 50,464 - 60,698 Ex-showroom Price,

Delhi
Bajaj Platina 100 Spare Parts Price List
| Bajaj Platina 100 Parts | Authorised Dealer Price | Extra GST 28% | Total Price |
| --- | --- | --- | --- |
| Sticker Kit | 550 | 154 | 704 |
| Side View Mirror | 100 | 28 | 128 |
| Saree Guard | 450 | 126 | 576 |
| Visor | 164 | 45 | 209 |
| Tail Panel | 754 | 211 | 965 |
| Silencer Assly | 1707 | 477 | 2184 |
| Side Panel Set | 860 | 240 | 1100 |
| No Plate | 59 | 16 | 75 |
| Main Stand | 368 | 103 | 471 |
| Lock Set | 956 | 267 | 1223 |
| Kick Lever | 250 | 70 | 320 |
| Horn | 200 | 56 | 256 |
| Headlight | 412 | 115 | 527 |
| Handle Bar | 288 | 80 | 368 |
| Fuel Tank Cap | 352 | 98 | 450 |
| Fuel Tank | 3686 | 1032 | 4718 |
| Mudguard Front | 880 | 246 | 1126 |
| Fairing Front | 802 | 224 | 1026 |
| Chain Sprocket | 890 | 249 | 1139 |
| Chain Cover | 510 | 142 | 652 |
| Shock Absorber Set | 1487 | 416 | 1903 |
| Brake Shoe | 150 | 42 | 192 |
| Self Motor | 1433 | 401 | 1834 |
| Meter Assembly | 1181 | 330 | 1511 |
| Ignition Switch | 527 | 147 | 674 |
| Combination Switch | 338 | 94 | 432 |
| Cable Speedometer | 93 | 26 | 119 |
| Battery | 2513 | 703 | 3216 |
| Timing Chain | 160 | 44 | 204 |
| Spark Plug | 87 | 24 | 111 |
| Piston Ring Set | 267 | 74 | 341 |
| Piston Assembly | 782 | 218 | 1000 |
| Clutch Plate | 269 | 75 | 344 |
| Oil Filter | 42 | 11 | 53 |
| Engine Oil | 390 | 109 | 499 |
| Air Filter | 110 | 30 | 140 |
| Alloy Wheel Front | 1420 | 397 | 1817 |
| Labour Charges ( Paid Service ) | 236 | 66 | 302 |
*These are estimated price and may vary based on location. Price mention above is in Rs
*SGST (State GST) + CGST (Central GST) = GST
Recently Asked User Questions and Answers
Q. How is sudden braking in Platina, whether it is skidding?
So far everything is good 👍. Since I am driving at 45 kmph there is no problem. My advice drive slowly and carefully everything will be alright. There is no skidding so far with my platina 100. Every 3 months once clean the break shoe.
No, the New Platina 100 ES with Anti Skid Braking (ASB) has a shorter braking distance and also lesser chance of Skidding.
Agree with Piyush but Tyres matters a lot and road conditions
View All Answers
Q. Can I go for long drive by Platina 100cc?
Yes I am always going long drive weekly twice. Check the engine oil level & also the tyre pressure is very important. Maintain the speed of 45kmph. Extacly you will be surprised for the mileage & the ride will be like butter smooth. I always enjoy the long ride in platina.
Long drive is quite painful, specially back pain, wrist pain
Depending of your riding capacity
View All Answers
View More Questions
Q. Which bike has more average Platina 100 or Platina 110?