Firestone is a familiar Tyre brand to fellow enthusiasts. We have spotted them on most american vintage muscle cars and Chevy trucks with the white lettering, making it stand out and cool.
Some might have also spotted these Firestone and BF Goodrich white lettered tires on some cars in India too although imported. But things are about to change now.
Bridgestone India has officially announced the foray of the Iconic American tyre brand
Firestone
into the Indian market. Starting with two new products. The century old globally poplular tyre maker will be entering the
Passenger car segment
in the country with, the
Firestone FR500
, while the
Firestone Destination LE02
will target the
SUV segment
. Prices for the FR500 will start at
2200/-
, while the LE02 start from
5500/-
. Speaking at the launch, Bridgestone Inda Managing Director, Mr Kazuhiko Mimura said, "We are extremely delighted and excited to announce the launch of Firestone in India. Over the last few years India has emerged as a global economic powerhouse and also one of the fastest growing automotive markets in the world" . Elaborating further, Mr Mimura said that Firestone at the onset will focus on the passenger car and SUV segments first and subsequently expand its size range.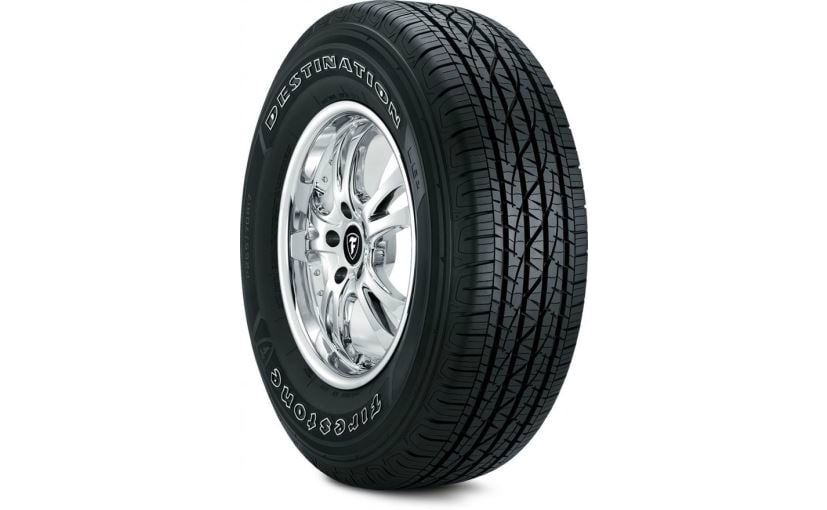 Talking about the products, the
Firestone FR500 is targeted at car buyers and will be available in a total of 24 sizes, ranging from 12" rim diameters to 16" rim diameters.
The FR500 gets compound 2-ply construction side walls in order withstand external shocks along with wider shoulder blocks for even wear. The tyre comes with 3D block shape winding groove that enhances water channeling, thereby minimizing the chance of hydroplaning. The high angle slot provides enough water drainage on the tyre, whereas the low angle slot helps create traction, as per the company.
The Firestone Destination LE02 will be available in three different sizes range between 15" and 16" rim diameters
. While that may not seem like much, the company did state that it
plans to add 11 more sizes in the next two years to the LE02 series
. Expected to take on more taxing terrains, the LE02 gets special casing construction for added strength; while it also comes with centre cross piping for even wear. The LE02 SUV tyres get centre narrow grooves to channel out the water, as well as centre cross sipe for optimal block stiffness that helps in providing traction.
Firestone tyres will be manufactured at the company's production facilities in Chakan, Pune and Kheda, Indore
. The component maker also announced that the Firestone tyres are already
available through Bridgestone's dealer network across the country.
Link to main article -
https://www.zigwheels.com/news-featu...2-tyres/26211/