Mahindra KUV100 NXT vs Maruti Celerio
Mahindra KUV100 NXT
Price starts at Rs. 6.05 Lakh which is Rs. 1.40 Lakh costlier than base model of
Maruti Celerio
priced at Rs. 4.65 Lakh. The claimed mileage of Mahindra KUV100 NXT
(Petrol Model)
is 18.2 kmpl where as claimed mileage of Maruti Celerio
(Petrol Model)
is 21.6 kmpl. In technical specifications, Mahindra KUV100 NXT (Top Model) is powered by 1198 cc engine , while Maruti Celerio (Top Model) is powered by 998 cc engine.
63% users have chosen Maruti Suzuki Celerio over Mahindra KUV100 NXT
in a survey being conducted on zigwheels.com.
Mahindra KUV100 NXT vs Maruti Celerio Comparison
| Key Highlights | KUV100 NXT | Celerio |
| --- | --- | --- |
| Ex-Showroom Price | Rs. 7.71 Lakh | Rs. 5.90 Lakh |
Mahindra KUV100 NXT vs Maruti Celerio Summary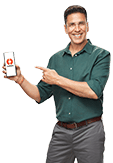 Sell Your Car in Best Price
Instant money transfer, RC Transfer, Home Inspection
COVID safety assured
- Contactless experience in whole process
News Updates on KUV100 NXT and Celerio
Recently Asked User Questions
Q. Which is best betweenn Swift and Celerio?
Hi, celerio is my companion mostly to commute in uber and Ola.Most prefer celerio for OLA cab.yes its per fect low torque ride in city is excellent. Most ste CNGs so lack boot.But for one or two it is enough.pros -low engine nice,good a/crystal clear glasses,good leg space.cons-poor plastictaxi celerio lack safety features.At least they could have given central locking.No stereo. cng lacks power.,but better than i10and Xents which is not factory fitted.overall good for daily commute ,not many issues,with full tank CNGit can run 300kms!can change to petrol mode on the go.I have been on one diesel which ran 80000 (discontinued now)in excellent condition.Service-matuti nowadays ignores customers ad their volume is so high,oops.Thanks. ,
Swift , since its bigger and better than celerio in many ways, but if you want an easy to go and simple to drive, less stress, then just go for celerio with AGS gear box, hands down. but that automatic gear box needs some getting used to.
In case if you like both these models streamline your decision in terms of budget . If budget is also not a constraint streamline your decision in terms of size of the car because Swift is bigger than Celerio and accommodating three rear passengers for long highway trips won't be a hassle . Other decision making criterias are performance , safety features, comfort & convenience.
View All Answers
Q. Which is the best car Celerio or Wagon R in the matter of safety and comfort?
Celerio petronas and cng is great in city.but fails in highway and hilly areas.wagonr has two engine options 2 ang 1.2 litres and a cng good highway performance with instability on turns.so city go for celario highways wagonr more power seekers also can go for wagon r thanks
Since wagon r is not updated in engine and gearbox celerio is better in overall. in case of safety celerio is better. but comfort wise both are distinct in seating.. because wagon r comes with bench seats at rear while celerio with 40:60 split seats
If you go for Celerio you can take upto 5 or 6 Peoples but wagon R you cant take more than 5 members... Room space is good in celerio and also fuel mileage of Wagon R is 17-19 kpl but Celerio is 19-21kpl........
View All Answers
View More Questions