Home

›

Honda CB300R vs Royal Enfield Interceptor 650
Honda CB300R vs Royal Enfield Interceptor 650
Honda CB300R vs Royal Enfield Interceptor 650 Summary
Royal Enfield Interceptor 650 Price
starts at Rs. 2.85 Lakh which is Rs. 8,970 costlier than base model of
Honda CB300R priced
at Rs. 2.77 Lakh. The claimed mileage . In technical specifications, Honda CB300R is powered by 286.01 cc engine , while Royal Enfield Interceptor 650 is powered by 648 cc engine. Honda CB300R is available in 2 different colours while Royal Enfield Interceptor 650 comes with 7 colours. The Comparison Honda CB300R vs Royal Enfield Interceptor 650 can be described on the basis of price and specifications.
| | | |
| --- | --- | --- |
| Engine Type | 4 stroke, SI, BS-VI Engine | Parallel twin, 4-stroke, single overhead cam, air/oil-cooled |
| Engine Displacement | | |
| Max Power | | |
| Max Torque | | |
| Emission Type | | |
| Bore | | |
| Stroke | | |
| No Of Cylinders | | |
| Drive Type | | |
| Valve Per Cylinder | | |
| Fuel Type | | |
| Ignition | | Digital spark ignition - TCI |
| Compression Ratio | | |

| | | |
| --- | --- | --- |
| Quarter Mile | | |
| Braking (60-0 kmph) | | |
| Braking (80-0 kmph) | | |
| Braking (100-0 kmph) | | |
| Mileage (City) | | |
| Mileage (Highway) | | |

| | | |
| --- | --- | --- |
| Tyre Size | Front :-110/70-R17, Rear :-150/60-R17 | Front :-100/90-18, Rear :-130/70-18 |
| Wheel Size | Front :-431.8 mm,Rear :-431.8 mm | Front :-457.2 mm,Rear :-457.2 mm |
| Tyre Type | | |
| Radial Tyre | | |
| Wheels Type (Pressed Steel/ Alloy) | | |
| Optimum Tyre pressure (Rider) | | |

| | | |
| --- | --- | --- |
| Seat height | | |
| Length*Width*Height | | |
| Wheelbase | | |
| Length | | |
| Ground Clearance | | |
| Width | | |
| Fuel Capacity | | |
| Kerb Weight | | |
| Tail Light | | |
| Front Brake Diameter | | |
| Rear Brake Diameter | | |

| | | |
| --- | --- | --- |
| Additional Features | Hub Less Floating Disc Brakes, Newly Designed Muffler, New Full LCD Multi Function Meter | |
| Charging at Home | | |
| Battery Capacity | | |
| Charging at Charging Station | | |
| LED tail lights | | |
| Turn Signal Lamp | | |

| | | |
| --- | --- | --- |
| ABS | | |
| Body Type | Sports Bikes, Cafe Racer Bikes | |
| Body Graphics | | |
| Starting | | |
| Seat Type | | |
| Pass Switch | | |
| Speedometer | | |
| Tachometer | | |
| Trip Meter | | |
| Low Fuel Warning Lamp | | |
| Clock | | |
| Low Battery Indicator | | |
| Passenger Footrest | | |
| Projector Headlights | | |
| Cooling System | | |
| Odometer | | |
Honda CB300R
Easy to live with and reliable
Attractive design
Not exorbitantly priced
Royal Enfield Interceptor 650
Most affordable multi-cylinder bike in India
Power delivery is linear and friendly but still exciting
Extremely refined.
Honda CB300R
Not the smoothest of Hondas
Poor pillion comfort
Royal Enfield Interceptor 650
Not the most feature packed
Uncomfortable pillion ergonomics
Rear suspension is set up a bit too soft.
Is Royal Enfield Interceptor 650 Better Than Honda CB300R?
64% users have chosen Royal Enfield Interceptor 650 over Honda CB300R in a survey being conducted on zigwheels.com. Apart from this survey a total of 769 users have also rated Royal Enfield Interceptor 650 and Honda CB300R on some really important factors like Mileage , performance, comfort, safety etc. and have given their personal opinions about these bikes.
As per the users experiences Royal Enfield Interceptor 650 is a winner for you if you are seriously looking for performance, maintenance and features in your bike. But Honda CB300R is better on the grounds of mileage and comfort.
Before making your decision you should also consider the unbiased and thorough analysis of these bikes on every aspect by our auto experts who have summarised the analysis in pros, cons and final conclusion..
| Ratings Factor | CB300R | Interceptor 650 |
| --- | --- | --- |
| Mileage | 3.7 | 3.9 |
| Performance | 4.8 | 4.4 |
| Comfort | 4.2 | 4.3 |
| Maintenance | 4.0 | 3.9 |
| Features | 4.5 | 4.4 |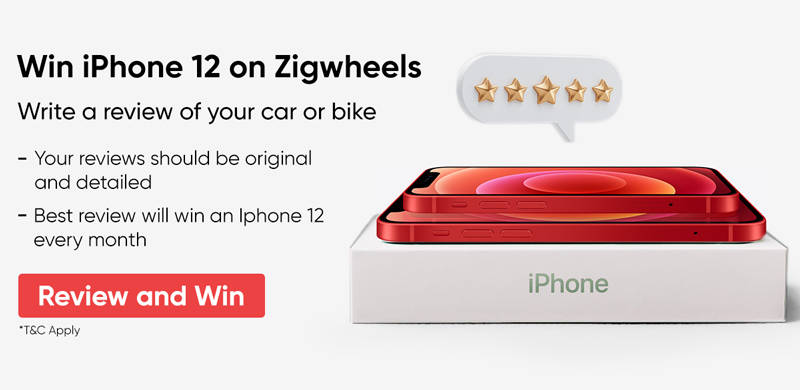 CB300R and Interceptor 650 Competitors
News Updates on CB300R and Interceptor 650
Recently Asked User Questions
Q. We want to choose between Interceptor and Himalayan, which is better. Have issue of back pain.
I own both the Himalayan and the Interceptor and I can definitely say with authority that with the himalayan you wont have a back pain. Ride is more comfortable due to the seating posture and the seat itself. Same goes for the pillion rider as well. What you will get is a solid freaking headache considering the Himalayan has so many other issues that you get fed up spending most of your time in RE service centers. I own a BS3 model. So I hope the later models have these issues sorted. Interceptor on the hand was built for a different purpose and tall riders (5 foot 9 and above) will have problems with their back. This is because of the seating posture. But there are work arounds to this. its a great bike and is open to customization unlike the Himalayan.
I have slipped disc and tail bone/sciatic pains .. you know how bad it can get. But I can tell you, on a normal day the Interceptor has never caused any issues or never till date have I had any issues because of the seating position on the Interceptor. I can't speak for Himalayan, I am sure it's meant for touring and expect that to be equally comfortable or more. With Interceptor, you cant go wrong that much I could tell trust me.
The Interceptor 650 will marginally have a better seating posture than the Himalayan and hence should give less back pain.But eventually it depends on whether you will utilise the motorcycle for city rides for which Interceptor is best or for off roading for which Himalayan is best.Hope this helps! Happy riding!
View All Answers
Q. I am confused between Interceptor and Himalayan? mostly I am a city rider and yearly twice touring, which is suitable for me?
Having owned both of them I'd say that for touring the Himalayan makes sense. My only problem with the Himalayan was its lack of power or feeling that it do with some more power. I know that a lot of folks are waiting for a 650 Himalayan.Having said that a lot depends on you and your requirements. Interceptor is great as a daily commuter. You'll most probably have to tweak the handlebar and seat to get the desired riding position. Himalayan seat is excellent. Panniers etc again Himalayan. In case of the Interceptor you'll have to get suitable panniers and stays etc. Both are good and different categories so in the e d it's your call.
Himalayan is a all rounder Off road & Highways it performs well. Suspension set is too good say no to back pain. Interceptor is very good in highways it is the best performer & Powerful bike in royal enfield fleet. It cant off road like himalayan . Suspensiongood so no back pain issue. Because interceptor is not too comfortable in city riding. Plus their are many sensitive quality issues in ongoing models of interceptor. Like problem in T- Stem noise & Strut , Wheel wobble , Which RE might address soon. My choice is himalayan .
For city, Electra or Bullet 500 with ABS is best, Himalayan for touring, Interceptor is for fun as a heavy weight champion. Suggest you an unbiased test drive forgetting our reviews for a while and then decide.
View All Answers
Q. If budget is not a constraint, should one buy int 650 or meteor 350? considering i will be using the bike 50% of the time in city and rest 50% on highways.ps: I like the features provided and the body of the meteor 350 but really like the ride quality of int 650.?
Apart from the budget, both bikes belong to different segments and have different characteristics. If we talk about Meteor, the thump wrapped up in a refined, easy to ride, confident and practical package sounds just right. The lack of oil leaks or missing parts over our 800km stint makes the package more joyous. The healthy fuel efficiency, 10,000km oil-change intervals and 5000km/6 month service inspections make it more endearing. So, this Royal Enfield fulfills the promise made by the Thunderbird many years ago. However, the Meteor doesn't make a bigger and bolder promise of its own by way of plush ride quality, a greater sense of richness or, crucially, better cruising ability. On the other hand, if we talk about Interceptor 650, with this pricing, Royal Enfield has delivered an exceptional value-for-money product like none other. Small issues, like no clear lens for the headlight or wide exhaust layout, or the narrow and soft seat, can be overlooked or fine-tuned. This is virtually half the price of the Harley Street 750 and it sits precariously close to the KTM 390 Duke, the Austrian being just four grand cheaper. Hence, with this pricing strategy, Royal Enfield is giving you a class product that seems to be built more solidly than anything it has ever produced. It is not as premium or modern in many aspects, but this motorcycle has brought back the joys of simple motorcycling - just what Royal Enfield set out to achieve. You may compare both the bikes accordingly. Do take a test ride in order to get better clarity. Check out authorised dealership details.
Int 650 will better. all the features of meteor will be available as options in the mean time.
More Questions
CB300R Vs Interceptor 650 Comparison FAQs
Which bike is best between CB300R vs Interceptor 650?
As per the users experiences Honda CB300R is a winner for you if you are seriously looking for mileage and comfort in your bike. But Royal Enfield Interceptor 650 is better on the grounds of performance, maintenance and features.
Which bike is cheaper CB300R vs Interceptor 650?
The Honda CB300R is cheaper than Royal Enfield Interceptor 650 by Rs. 8,970.
Which bike offers better performance CB300R vs Interceptor 650?
For the STD version, 286.01 cc Petrol engine of CB300R produces 31.1 PS @ 9000 rpm of power and 27.45 Nm @ 7500 rpm of torque. Whereas for the Ventura Blue version, 648 cc Petrol engine of Interceptor 650 produces 47.65 PS @ 7150 rpm of power and 52 Nm @ 5250 rpm of torqueAs per the users experiences the Honda CB300R has better performance.
User Reviews of Comparison
Honda CB300R
Royal Enfield Interceptor 650
Refinement, Reliable, Build quality and comfort, All these things are very good in this bike.Since the pillion seat is narrow not advisable for ride with pillion.Most important point from my view is this bike is definitely overpriced 2.77lakhs exshowroom is too much onroad price will come around 3.11 lakhs.Hence it's not value for money product.The choice is upto you guys.

You can feel the Japanese engineering refinement everytime you open the throttle. Light weight, easy to handle. Except for a thinly padded seat and pricey accessories. I have no complaints at all. Completely worth it. It is a literal head turner.

Sachin Kumar

few weeks ago

my king CBR 300 is that real life experience only run with bike

Sathyaronaldo Sathyaronaldo

few weeks ago

Get red good looking super 👍👌

Sachin Sali

few weeks ago

I had a test drive yesterday it was way too smooth, infact i had two rides one cb300r and other with apache rr1310, as i was confused between the two, i have already booked cb300r and seriously there's no comparison between the two....cb300r was miles ahead..... The refinement and smoothness... It was lovely . Can't wait for the delivery man.... She was so sexy

RISHABH MISHRA

few weeks ago
CB300R User Reviews
I booked intercepter 650 colour is Baker Express and as per dealer they will be able to deliver the bike in Jan 2020 end. whatever information I have gather through YouTube videos ... it's looks with minor change which need to be done after delivery.I am looking for better headlight reason being headlight isn't matching what rest of the bike is offering and I believe Thunderbird headlight would have been awesome additions and seat which is not great as per the bike standards.. so looking for seat changes with better qauilty for sure.

Baljeet Singh

few weeks ago

Very Good Bike , The money you pay for the vehicle has value. Ride, Breaking are exceptionaly good. What I don't like is the head light which is not powerful and it should be modified. Also tail lamp they should change it to LED. Royal Enfield should come out with mag wheels for this bike.

Satish Reddy

few weeks ago

This is the bike that i'm looking for.Was thinking of going for truimp but was still looking for indian bikes.And at last it has arrived.It's a good bike, Classic looks and good for daily riders.

The bike is very comfortable it takes instant pick up and is good for long drive and the main thing I have bought these bike because of it's beautiful look .

Imtiaz Hussain

few weeks ago

Best one from RE . The engine is well refined and maintenance level is very less. More than enough for my needs . Its an all rounder and is easy to maintain.
Interceptor 650 User Reviews
Images of Honda CB300R,Royal Enfield Interceptor 650