Bajaj to launch new 100cc bike
by ET

Posted on
24 Jul 2012

58,605
Views

10
Comments
New bike will sport premium features and will be rolled out during festival season at around Rs 40,000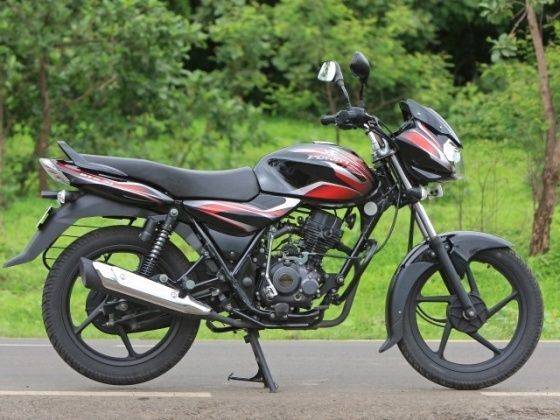 In engines with capacity of 110 cc and less, Bajaj Auto with the Boxer, CT, Platina and Discover had sales of 310,723 units in the April to June 2012 period. Hero MotoCorp with the Splendor, Passion, CD Dawn and CD Deluxe sold over four times that number in the same period. It's this inability of the Pune-based motorcycle maker to make a dent in the entry-level segment that explains why Hero had an overall 45.33% market share in two-wheelers, and Bajaj 17.57% (in the April-June 2012 quarter).

"Currently the ratio of sales in the mass market is 5:1 in favour of the market leader. Launching a mass market product is a good move to get more volumes, although it does not add incrementally to margins," says Mahantesh Sabarad, senior vice president of equity research at Fortune Financial Services.
What the new bike will be christened is not known. Those aware of the plans say the company is contemplating three options. The least likely is to opt for a bottom-up strategy and launch a deluxe version of the Platina. The second option would be to introduce a new brand with differentiated features. But a more likely alternative would be to go top-down, which means extending either the Pulsar or creating having another Discover in the 100 cc segment. But taking the Pulsar, which has a sporty and macho image, down to the value-segment could dilute its proposition, said an analyst on the condition of anonymity who reckons a Discover variant may be on the cards.

Bajaj Auto is a leader in the sports segment with the Pulsar (in the above 60,000 price range), and in the 50,000-60,000 band with the Discover. But it hasn't been able to funnel those gains towards the largest portion of the pie. Rajiv Bajaj may be hoping that the new 100 cc model will change the game.
Also Read: Bajaj Discover 125ST price announced!

Do you like this story?
Previous Story

Next Story

Sign up for our customized BIKER newsletter today.
FEATURED SLIDESHOWS
TOP VIDEOS

Here is the exhilarating clip of the 2010 BMW S1000RR being tested at the Portimao Racetrack in...


Bajaj unveils its new Pulsar 200 : ET Now Reports!
Bajaj has unveiled its next generation Pulsar 200 for India and has slated its launch sometime...