Home

Reviews & Advice

Mahindra XUV 500 Competition Check
Mahindra XUV 500 Competition Check
by
Priyadarshan Bawikar
Photography:
Kunal Khadse

Posted on
12 Dec 2011

234,253
Views

2
Comments
The Mahindra XUV500 has really been making some waves in the Indian SUV segment ever since its launch. So we thought it was about time that we pitched it against some of its strongest rivals and see where it really scores better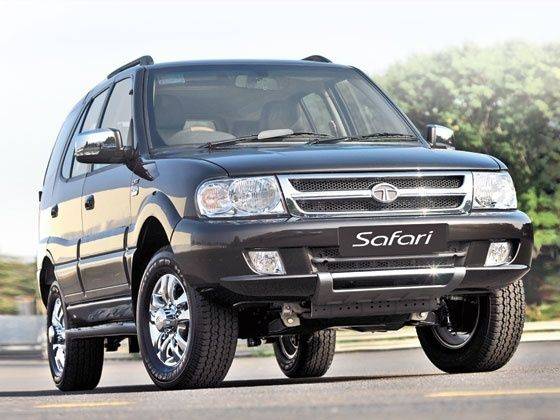 Tata Safari
The Tata Safari has been with us for donkey's years now, and has been the natural enemy of the Mahindra Scorpio for a long time as well. But it's Mahindra's killer pricing of the XUV500 that puts the top-end 4x4 Safari right in the firing line of the new XUV500 (Read : Special Coverage), with the price difference between them being only a few tens of thousands of rupees. That being said, the Safari has been getting a little long in the tooth now, and when pitted against the properly modern XUV500, it doesn't really stand much of a chance. Both the cars have 2.2-litre common rail diesel engines which churn out almost identical power and torque figures, but being about 175kg heavier than the XUV makes the Safari a bit of a slouch in terms of performance.
Also missing in the Safari, is a modern permanent four-wheel drive system like the XUV's, as it features an age-old 4x4 transfer case mechanism to split the torque between all four wheels when the driver slots the driver selector lever into 4x4 mode. In its current avatar, the Safari really isn't a match for the XUV500, but Tata Motors is already testing a new version of this long-running favourite. And there's a good chance that with all the technology developed for the Aria, this new Safari could really take the fight to the XUV500. But we'll have to wait and watch out for that one.
More on this Car

Do you like this story?
Previous Story

Next Story
FEATURED SLIDESHOWS
TOP VIDEOS

Tata Pixel Zero Turn Drive Video
The Tata Pixel concept that Tata Motors showcased at the 81st Geneva Motor Show is a revolutionary...


Coming soon: BMW Bikes in India
Luxury car maker BMW is thinking to re-enter in Indian bike market with high end bikes.