Yamaha Alpha: Review
We ride Yamaha's latest scooter offering and see whether it lives up to the family scooter tag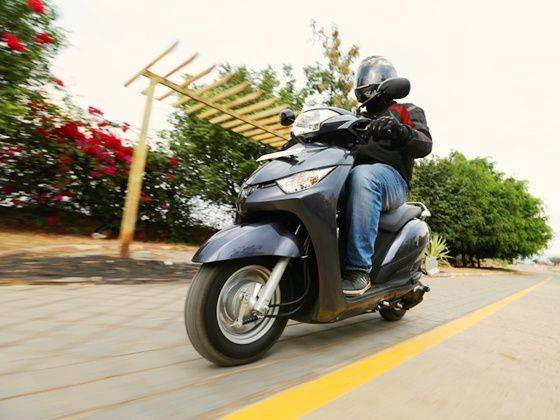 Yamaha is the last among the major manufacturers to enter the scooter segment and it seems the Japanese two-wheeler manufacturer wants to make up for lost ground. And it needs to, as the automatic scooter segment has been growing at a tremendous pace. Yamaha has also benefited since it entered the scooter segment as it sales figures have grown consistently. It commenced its scooter operations with the Yamaha Ray, which is a female-oriented scooter and later introduced the RayZ to woo the young college students. The latest entrant from the stables of Yamaha is the Alpha, which Yamaha says is a family scooter and should appeal to both the sexes. Whether it really does or not, let's find out…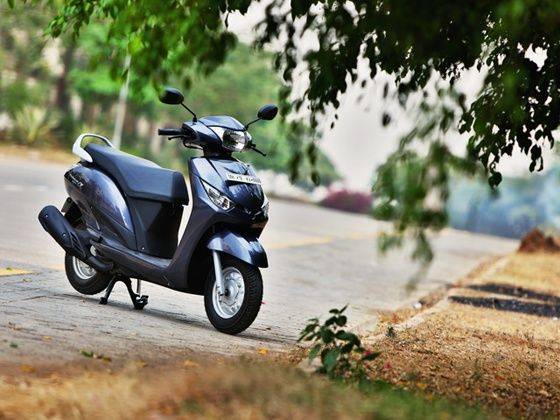 The Alpha is a more mature scooter than its Ray siblings, so instead of the sharp and lean body it adopts curvy lines and creases. While it has a typical scooter front design with handlebar mounted headlamp the sharp cut indicators with the tuning fork badge in the center add some character to the rakish front faring. The hefty mudguard and forks give the front a solid and chunky feel. The rear design of the Apha is definitely going to make it stand it apart from the rest of the scooters. The taillight has been positioned uncannily lower to the ground, while the indicators are positioned above it, which gives it a distinct rear. This design is little off-beat which may or may not be to everyone's fancy but I personally liked it as it gives the rear a well-rounded look. The exhaust has a swept back design, which gels nicely with the profile of the scooter.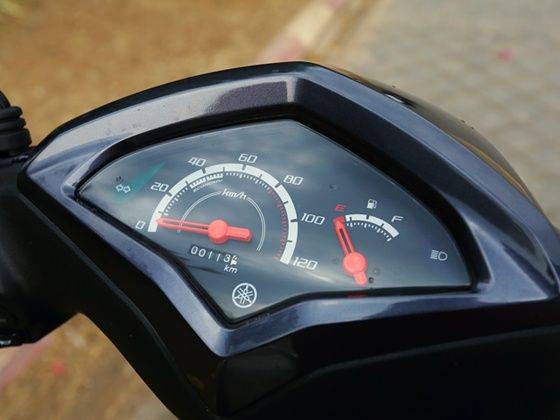 The analogue instrument cluster houses the speedometer, odometer, fuel gauge and tell-tale lights. The console is easy to read and has a nice design but the orange dials are a bit too large in size and don't look pleasing. Switch gear quality is average and doesn't quite live up to the expectations one has from a Yamaha. But the overall fit and finish and build quality of the scooter is nice and solid. Another grouse is the basic key hole, as opposed to most scooters in this segment that provide anti-theft key shutter. At 21 litres the under seat storage space is larger than its rivals. Sadly though, the designers haven't utilised this space aptly and it can only accommodate a half-face helmet with additional space for storing knickknacks. The scooter also sports a rear tyre hugger, which should be beneficial in blocking the spray of water during rains. The Alpha isn't a show-stopper and that's fine, as it is a family oriented scooter which has a subtle and an easy on the eyes design with a dash of quirkiness at the rear.
by Arun Mohan Nadar Photography: Eshan Shetty Posted on 14 Mar 2014
A close look at the Benelli TNT 600S,...

We take a close look at the DSK-Benelli TNT 899...

The TNT 1130R will be the flagship offering from...