Home

Reviews & Advice

Tata Indigo Manza: First Drive
Tata Indigo Manza: First Drive
by
Adil Jal Darukhanawala

Posted on
14 Oct 2009

42,710
Views

6
Comments
Sleekly styled, very well built and turned out with a poise and presence which is right up there, the new multi-faceted Indigo Manza is sure to stir up the hornet's nest which is the present day C-segment says Adil Jal Darukhanawala after an exclusive first drive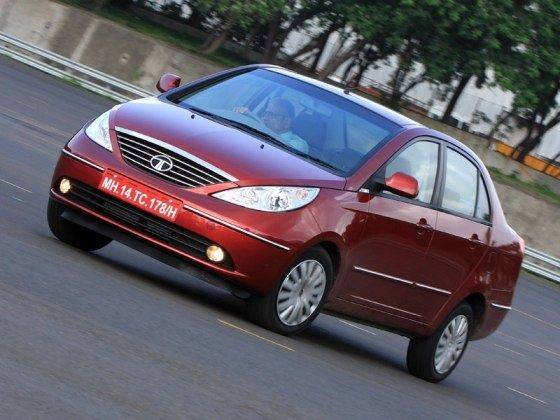 Get alerts on new cars reviewed by ZigWheels
If ever one needs reminding as to how effectively Tata Motors has progressed as a car maker, one only needs to sense, see and experience its newest products. From the time the Indica Vista appeared on our roads, the going seems to have changed completely. The ground-breaking Nano seemed to indicate a whole new paradigm shift for the automotive world but Tata Motors didn't seem eager to step off the throttle pedal. And while a few yet seem to look at the Indian firm somewhat disparagingly, it is this determined drive which is so very indicative of an automobile firm eager to stand up and be counted in its peer group.
The latest Indigo Manza sedan is yet more proof of the above. And lest someone suggest that it is but an Indica Vista with a boot, it would be doing India's largest indigenous car maker and its latest product a huge disservice. The Indigo Manza is an all new sedan which like its Indo-Italian stablemate - the Fiat Linea, oozes grace and elegance and doesn't look at all as if the boot has been grafted on in a tacky manner.
If anything, the Indigo Manza (Manza supposedly means a little steer or a beautiful girl, chose what you want to believe), comes across as probably one of the best looking cars in a segment full of high profile machines strong on style and turnout. The Fiat Linea we have already mentioned but in the C-segment the Manza has also to battle the likes of the Honda City, the Ford Fiesta, the Hyundai Verna, the Chevy Aveo and the Suzuki Swift D?Zire and in the battle for making the best first impression, the Tata product does have its nose ahead.
More on this Car

Do you like this story?
Previous Story

Next Story
FEATURED SLIDESHOWS
TOP VIDEOS

Tata Pixel Zero Turn Drive Video
The Tata Pixel concept that Tata Motors showcased at the 81st Geneva Motor Show is a revolutionary...


Coming soon: BMW Bikes in India
Luxury car maker BMW is thinking to re-enter in Indian bike market with high end bikes.