Nissan Sunny CVT : First Drive
by
Muntaser Mirkar
Photography :
Kunal Khadse

Posted on
05 Apr 2013

51,539
Views

1
Comments
Heavy traffic can be a terrible situation to drive in and is the most common cause for high blood pressures and failing tempers. Could the Nissan Sunny Xtronic CVT be the answer to those problems?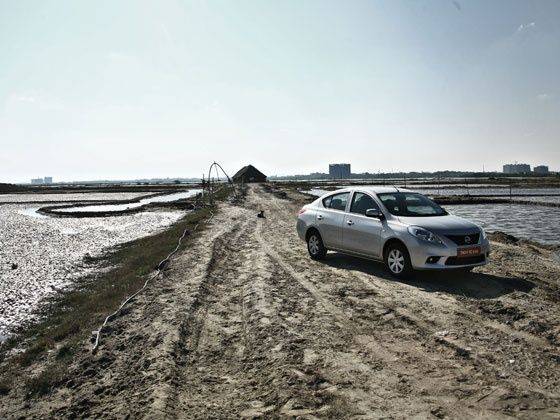 Get alerts on new cars reviewed by ZigWheels
Self-shifting transmissions are a good thing – regardless of whether they're proper automatics or of the constantly varying gear ratio type. They help us be better human beings, especially when you're stuck in the worst traffic jams on this planet and you're slowly inching forward by a few millimetres or so every fifteen seconds. In that sense, a well-tuned automatic can actually offer up the best anger management therapy to deal with road rage emanating out of overheating engines and rising tempers.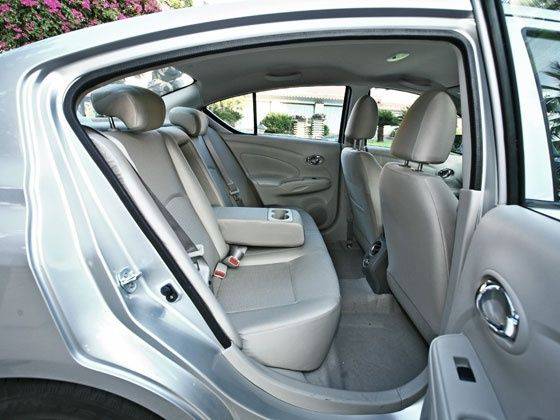 The only problem with most automatics has been that they've generally been perceived to be less efficient than their manual counterparts up until recently, but quite frankly, modern technology has changed all that. So what would you think of a mid-size sedan with enough space in the rear to let a camel stretch its legs comfortably, the convenience of a CVT and an expected sticker price lower than most of its competitors? That just about sums up the Nissan Sunny CVT then!
SLIDESHOW:
Is the Nissan Sunny Xtronic CVT the perfect solution for our traffic-clogged city roads? ZigWheels takes a spin in the automatic transmission sedan to find out
More on this Car

Do you like this story?
Previous Story

Next Story
FEATURED SLIDESHOWS
TOP VIDEOS

Rolls-Royce Ghost Series II: Official Video
Rolls-Royce decided it was time to give a minor facelift to the Ghost and unveiled the Ghost...


Maserati Alfieri concept car: Video
Named athe most prominent of the Maserati brothers and to celebrate its 100th anniversary, Maserati...