Home

Reviews & Advice

Nissan Evalia: First Drive
Nissan Evalia: First Drive
by
Muntaser Mirkar
Photography:
Kunal Khadse

Posted on
09 Aug 2012

215,010
Views

33
Comments
Slotting into a class of its own, the Nissan Evalia is more van and less MPV; more function and less form. Regardless, it will definitely catch your attention!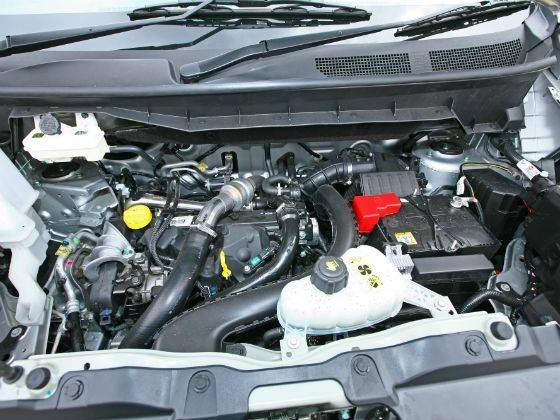 Powertrain and performance

All of that cavernous space needs to be backed up by a good powertrain and the Evalia employs the tried and trusted 1.5-litre dCi oil burner codenamed the K9K for the job. This particular mill isn't a stranger to Indian driving conditions currently also doing duty in the Nissan Sunny as well as the Renault Duster in its 85PS tune. In the Evalia it is mated to a well-sorted 5-speed manual transmission as far as gear ratios are concerned and despite its small capacity, seems adequate for the kind of use it will be put in. While we didn't get to load it up to its full passenger or cargo capacity, it felt nice and sprightly with five adults strapped in – as long as you keep the revs above the 1700rpm mark.

Performance in its true sense isn't what the Evalia is all about, but Nissan claims it can hit 60km/h in 12.7 seconds and that has everything to do with the way the Evalia is made. Based on the B-platform, the Evalia is extremely light in weight for a vehicle of this kind. In fact, it weighs in at only 1426kg thanks to its monocoque construction and subtle details such as the ribbed roof which saves weight without sacrificing on rigidity. This makes the Evalia almost 250kg lighter than the Toyota Innova. And then there's that one physical quantity that truly defines usable performance – torque.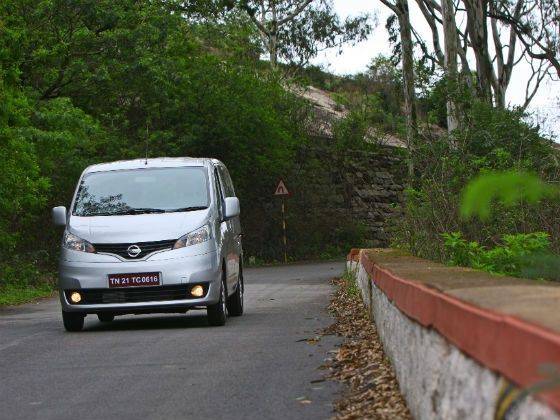 With the 1.5dCi in the Evalia making 200Nm which is exactly the same as what the Innova churns out from its 2.5-litre diesel mill, the Nissan is endowed with great driveability and enough performance to outrun its competition including the 280Nm Mahindra Xylo E9 according to Nissan – of course, we'll be verifying that ourselves when we get it for a full-blown road test later. If it is any indication though, the Evalia climbed all the way to the top of Nandi Hills in Bengaluru without having to slot it into first gear, except for the very steep final hairpin.

Then there's the rather huge matter of fuel efficiency too and the 1.5 dCi scores high there too. Thanks to the low weight as well as a very low coefficient of aerodynamic drag, the ARAI figure for the Evalia stands at 19.3kmpl which should put a huge smile across everyone's face if they're already thinking about buying themselves one! In case you're thinking that everything's all good with the powertrain then there is this one niggling issue of NVH seeping into the cabin. Let's put it this way – there's a lot of engine noise making its way in to the point that it does get rather irritating, though saving grace is that vibrations are kept at a bare minimum.
Next Page: Living with it
SLIDESHOW:
More on this Car

Do you like this story?
Previous Story

Next Story
FEATURED SLIDESHOWS
TOP VIDEOS

Tata Pixel Zero Turn Drive Video
The Tata Pixel concept that Tata Motors showcased at the 81st Geneva Motor Show is a revolutionary...


Coming soon: BMW Bikes in India
Luxury car maker BMW is thinking to re-enter in Indian bike market with high end bikes.