Home

Reviews & Advice

New Ford Fiesta Automatic : First Drive
New Ford Fiesta Automatic : First Drive
by
Muntaser Mirkar

Posted on
18 Nov 2011

73,493
Views

2
Comments
The Fiesta's getting an auto box. Not just any auto box though - this is Ford's PowerShift Technology and in the current list of C-segment automatics, this one's pretty much like magic!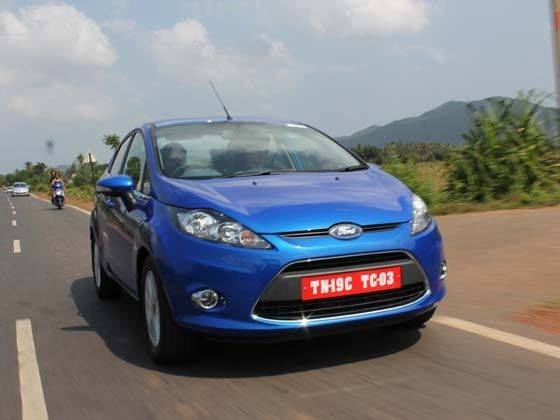 Get alerts on new cars reviewed by ZigWheels
When a car company thinks about changing the game in a segment that's already crowded with some of the best players in the market, there's not really too many options to pursue. That's when all the PR speak and advertising gimmicks come in and we're sold products that are just the same as everything else but made to sound like they're not. Now Ford could have very easily walked down that path with the Fiesta and taken the easy way out. But this is where respect for the Blue Oval kicks up a few notches – because they've really come down and changed the game. Voice controls, radical design and a truly international product is what the Fiesta has been ever since it was launched earlier this year, but with this new variant that shifts gears on its own, Ford has simply made its move and left it up to the competition to figure out why they didn't think of this in the first place.
>
This may sound like just another Ford Fiesta with an auto 'box, but it's much more than that because the Ford Fiesta AT truly is a game changer. The guys from Dearborn call it PowerShift Technology but what it essentially is, is a dual clutch automatic transmission. Until now, the luxury of having two clutches on auto 'boxes has been the domain of bigger, more expensive cars and Ford seems to have taken a bold step in not compromising the fun-to-drive character of the Fiesta with some old-hat 4-speed auto tranny. The moment you encounter the 6-speed dual clutch feature in the brochure, first impressions are bound to be good. But there's more to PowerShift Technology than just two sets of friction plates.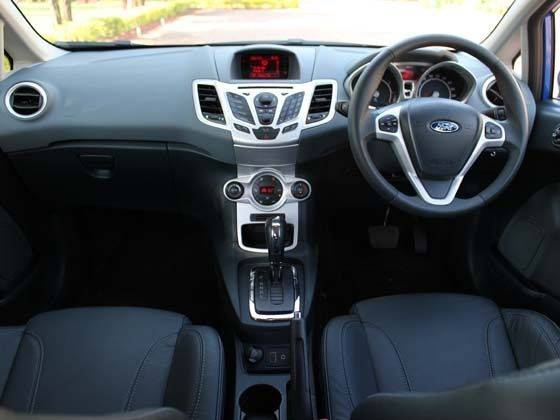 Contrary to the traditional 'torque converter in hydraulic transmission fluid' set-up, the Ford Fiesta uses dry friction material facings which essentially means a truckload of savings in weight and power losses thereby instantly increasing efficiency. Add to that numerous micro-chips that record and adjust every bit of functioning and it amounts to loads of techno babble that you'd need a post doctorate in automotive engineering to understand. But what it translates to in real world terms is an automatic transmission that adapts to the mode of driving you're mentally in. Depending on how fast you depress the accelerator pedal, PowerShift will react accordingly and adjust gear shift rpm. All this while, since there are lesser moving parts in the transmission itself to take care of since the hydraulic pump is absent, it also amounts to more fuel economy.
More on this Car

Do you like this story?
Previous Story

Next Story
FEATURED SLIDESHOWS
TOP VIDEOS

Tata Pixel Zero Turn Drive Video
The Tata Pixel concept that Tata Motors showcased at the 81st Geneva Motor Show is a revolutionary...


Coming soon: BMW Bikes in India
Luxury car maker BMW is thinking to re-enter in Indian bike market with high end bikes.