Home

Reviews & Advice

Mitsubishi Pajero Sport : First Drive
Mitsubishi Pajero Sport : First Drive
by
Vikram Gour
Photography : Siddharth and Sukhpreet

Posted on
08 Aug 2012

93,465
Views

7
Comments
If big is beautiful, mud-plugging your favourite pastime and you fantasize about taking part in the Dakar Rally, look no further than the Mitsubishi Pajero Sport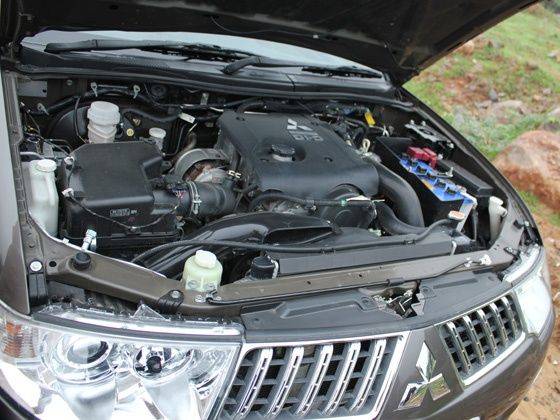 Powering this behemoth is a refined 2477cc common-rail direct injection DOHC diesel mill that generates 178PS @4000rpm and makes a solid 400Nm of torque between 2000 and 2500rpm. Fitted with an intercooler and a variable geometry turbo, the Pajero is surprisingly quick for a vehicle its size and once you get the engine revs within the powerband, it feels like the engine can continue pulling till kingdom come!
The turbo kicks in only around 2000rpm, at which point you get a surge in power that literally pushes you back into your seat and rockets you towards three-digit speeds faster than you would expect from such an SUV. However, the turbo lag is a curse in slow moving city traffic. City driving requires constant gear changes and you find yourself perpetually dropping out of the power rev range which makes it a bit frustrating.
When it comes to driving the Pajero around town, the experience is best described as a mixed bag of emotions. The vehicle feels well planted on the road and doesn't lose its cool around bends, but the ride quality is a little on the stiffer side. While the double wishbones with coil springs and stabiliser bars up front and the 3-link coil spring suspension with stabiliser bars at the rear do their level best to offer a comfortable ride, it's hard to go against the laws of physics and some vibrations and harshness find their way to the passengers. While the front passengers won't mind, it's the middle and rear row passengers who will feel the brunt of this particular suspension set-up. No doubt, the large 265/65R17 tyres soak up most undulations, but the Pajero is bound to be a little rough.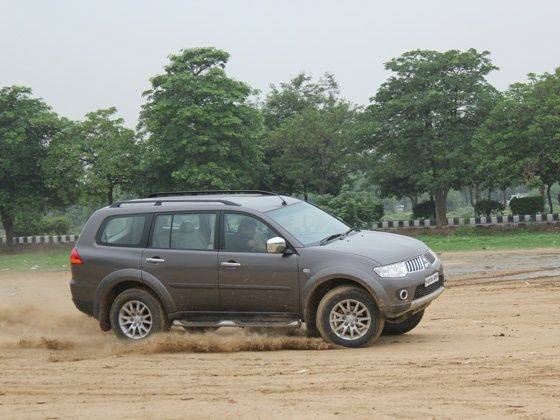 Secondly, the gearbox is a tad notchy and the steering, which is great to grip, is rather heavy in slow moving traffic or while undertaking parking maneuvers. Driving through Delhi in peak traffic felt like a solid workout for my arms! However, find an open road and prod the right pedal a bit and soon these facts fade away as the delight of being behind the wheel of a Pajero comes to the fore. The commanding seating, the solid road presence and no nonsense style statement are all enhanced by the way this beast unleashes all its power in a linear, almost locomotive like fashion.
Slideshow:
More on this Car

Do you like this story?
Previous Story

Next Story
FEATURED SLIDESHOWS
TOP VIDEOS

Tata Pixel Zero Turn Drive Video
The Tata Pixel concept that Tata Motors showcased at the 81st Geneva Motor Show is a revolutionary...


Coming soon: BMW Bikes in India
Luxury car maker BMW is thinking to re-enter in Indian bike market with high end bikes.