Home

Reviews & Advice

Mercedes-Benz ML 350 CDI: Road Test
Mercedes-Benz ML 350 CDI: Road Test
by
Vikram Gour
Photography:
Kunal Khadse

Posted on
19 Jun 2012

28,417
Views

1
Comments
The all new 2012 Mercedes-Benz ML 350 has been thoroughly reworked in just about every aspect to make it a formidable contender in the premium SUV space
Take it off the tarmac and tackle some rough terrain allows you to witness the wizardry of the 4Matic system. Incidentally the 4Matic system is available on 49 Mercedes-Benz models including a number of sedans as well and the beauty of this system is that it can be tailored to suit the operating profile of a particular vehicle. A prime example would be the 4Matic S Class is designed to offer superior road grip, while the 4Matic system in the ML is equipped to offer great on road dynamics as well as superior off roading technology.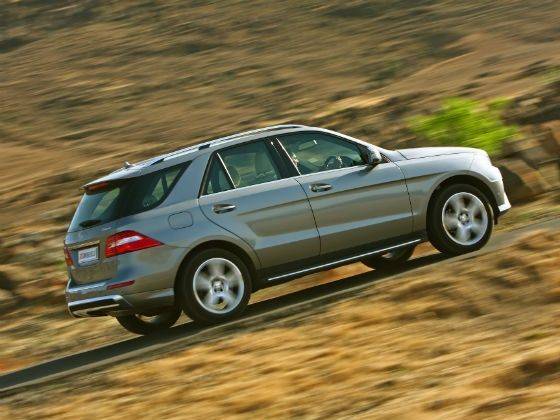 While the car I was driving didn't come fitted with the optional On & Off Road package, customers who wish for this enhanced appeal can opt for this package and further enjoy a host of innovative driving modes that optimize handling, drive control and safety. Controlled by the onboard COMAND system, the driver has the choice to choose between six different driving modes which include Winter, Sport and Towing options as well. Another feature that is part of this optional package is the Active Curve System (ACS) which allows for greater directional stability in tighter slippery corners through a special control algorithm that is programmed into the system.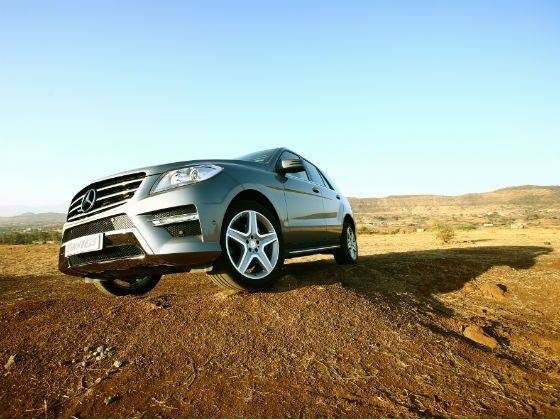 Verdict
The ML 350, in its third avatar, has definitely taken the ML brand name up a notch. It's well built, elite, comfortable and extremely capable. Adding to its credentials is its drive quality which isn't the most engaging but still comes across as more dynamic than its predecessor. A complete throwback to the solid tank like build quality that Mercedes-Benz is known for, the ML is an impressive package that comes at a rather decent price point and is worth considering if you happen to be in the market for a luxury SUV…and if you have the extra moolah, do opt for the stellar On & Off Road package, it will change you and your ML forever!
More on this Car

Do you like this story?
Previous Story

Next Story
FEATURED SLIDESHOWS
TOP VIDEOS

Tata Pixel Zero Turn Drive Video
The Tata Pixel concept that Tata Motors showcased at the 81st Geneva Motor Show is a revolutionary...


Coming soon: BMW Bikes in India
Luxury car maker BMW is thinking to re-enter in Indian bike market with high end bikes.