Home

Reviews & Advice

Mercedes-Benz ML 350 CDI: Road Test
Mercedes-Benz ML 350 CDI: Road Test
by
Vikram Gour
Photography:
Kunal Khadse

Posted on
19 Jun 2012

28,310
Views

1
Comments
The all new 2012 Mercedes-Benz ML 350 has been thoroughly reworked in just about every aspect to make it a formidable contender in the premium SUV space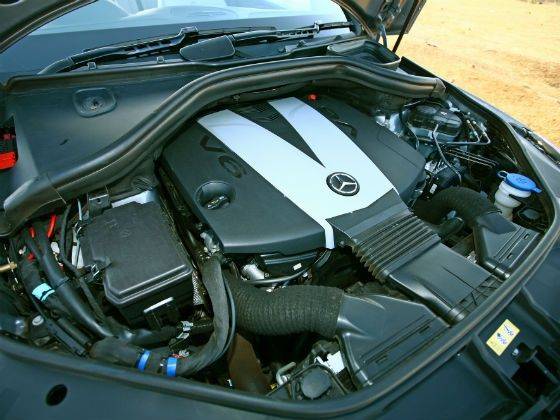 Performance and Safety: Powerful, economical and safe

Powering the new ML350 is a 2987cc direct injected V6 diesel which is similar to the outgoing engine albeit the new engine now offers more grunt in all respects. It's a refined and silent mill that offers 258.33PS of power at 3600rpm and an impressive torque of 620Nm between 1600-2400rpm, which allows you to power this SUV from standstill to 100km/h in just 8.3 seconds and attain a top speed of 221km/h (as tested). Mated to a 7Gtronic Plus transmission, these figures translate to some fantastic driving dynamics on tarmac and even off it! In terms of fuel consumption, the new ML 350 boasts of a 22 per cent reduction as compared to its predecessor.

In terms of safety, the ML 350 is second to none. Standard equipment includes nine airbags, Attention Assist, Blind Spot Assist, Lane Departure Warning System, and of course there is the ABS, EBD, ESP and a host of electronic systems that ensure that the vehicle remains in control at all times.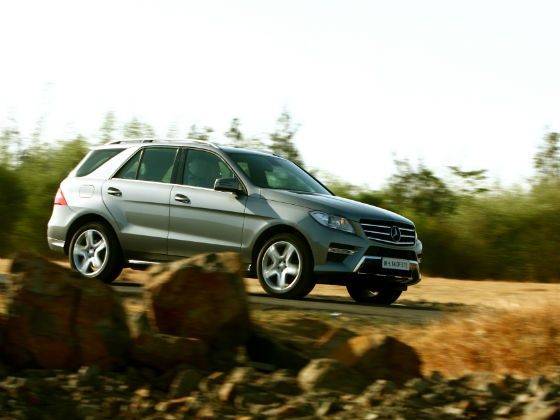 Ride and Handling: Composed and capable

One of the first things that you realize after a few minutes behind the wheel of the ML 350 is its commendable ride quality. It's an improvement over its predecessor and while a slight amount of harshness does exist at low speeds, its mannerisms around town and on the highway will definitely cater to the luxurious ride you would expect. This composed nature can be credited to the AIRMATIC suspension which serves you well under a vast range of circumstances. Handling isn't the big ML's strongest point and its 2175 kilogram kerb weight does make its presence felt under fast cornering. Having said that, the steering response is rather decent and as a complete package, the ML 350 doesn't disappoint.
More on this Car

Do you like this story?
Previous Story

Next Story
FEATURED SLIDESHOWS
TOP VIDEOS

Tata Pixel Zero Turn Drive Video
The Tata Pixel concept that Tata Motors showcased at the 81st Geneva Motor Show is a revolutionary...


Coming soon: BMW Bikes in India
Luxury car maker BMW is thinking to re-enter in Indian bike market with high end bikes.