Mercedes-Benz B-Class: Exclusive First Drive
by
Abhishek Nigam
Photography :
Kunal Khadse

Posted on
20 Jul 2012

35,146
Views

4
Comments
After setting the standards for luxury products for over a decade, Mercedes-Benz is all set to introduce its first ever Compact Sports Tourer sporting a compact price tag as well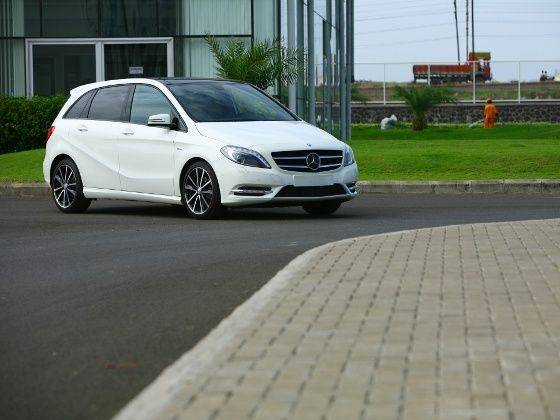 Get alerts on new cars reviewed by ZigWheels
It's not an all new car and has been around in the international markets for quite some time but the prospect of Mercedes-Benz spawning an all new segment here in India is just a sign of exciting times ahead. While our driving experience was limited to the Mercedes-Benz plant in Chakan, it was more than enough to give us an idea about this compact people mover from the three pointed star.

To give you a little bit of history, the B-Class came into existence in 2005 and was pretty much an enlarged A-Class with the same engine and suspension. It even retained the distinctive sandwich floor concept which was meant for the battery-powered version of the A-Class. Now in its second generation, the all new B-Class or the W246 shares nothing with its predecessor and is pretty much a completely different animal.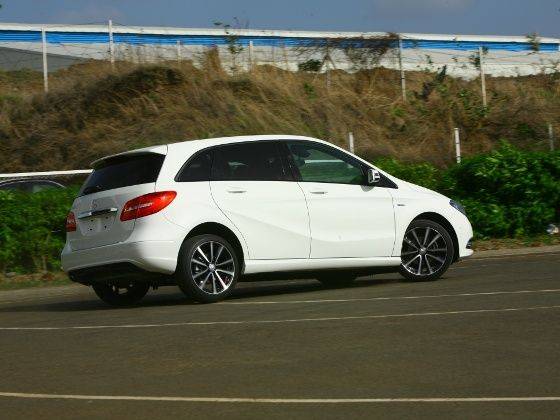 This was the first time I had laid my eyes on the B-Class and the first thing that hit me was the dimensions. Right from the W124 days we Indians have been fed with the best of Stuttgart's luxobarges and SUV's which have naturally led us to believe that the three pointed star comes only with generously sized vehicles. The B-Class then will pretty much change that perspective. About a size up on the Hyundai i-20 and the likes, the B-Class comes across as a rather large hatch.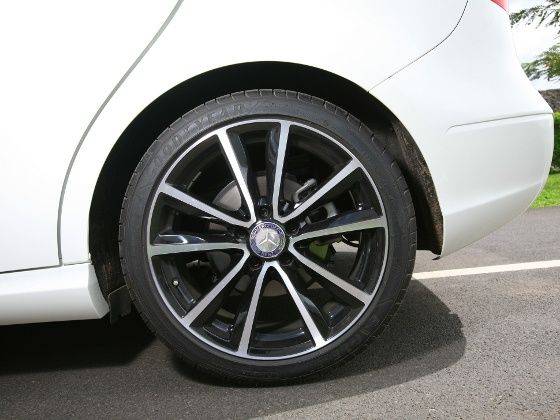 What we had was an import straight from Germany and as a result looked rather sporty with the well endowed 225 section 18 inch wheels (expect a more sober size for the Indian spec car) that filled those large wheel arches quite well. In fact it looks quite similar to the R-Class which falls in the Grand Sports Tourer category. The character line has been used quite boldly and slides all the way from the hip to the lower front of the car. The upswept headlights along with that twin slatted grille give the car quite an imposing front. All in all it's a great design which is sure to appeal to all.
SLIDESHOW:
The 2013 Mercedes-Benz B-Class is a good looking sports tourer that will be very attractive indeed
More on this Car

Do you like this story?
Previous Story

Next Story
FEATURED SLIDESHOWS
TOP VIDEOS

Rolls-Royce Ghost Series II: Official Video
Rolls-Royce decided it was time to give a minor facelift to the Ghost and unveiled the Ghost...


Maserati Alfieri concept car: Video
Named athe most prominent of the Maserati brothers and to celebrate its 100th anniversary, Maserati...