Home

Reviews & Advice

Mahindra Thar A/C : First Drive
Mahindra Thar A/C : First Drive
by
Vikram Gour
Photography : Vikram Gour

Posted on
18 Jun 2012

97,191
Views

10
Comments
Mahindra's adventure offering, the formidable Thar, gets a practical twist and with the summer sun beating down we couldn't be happier!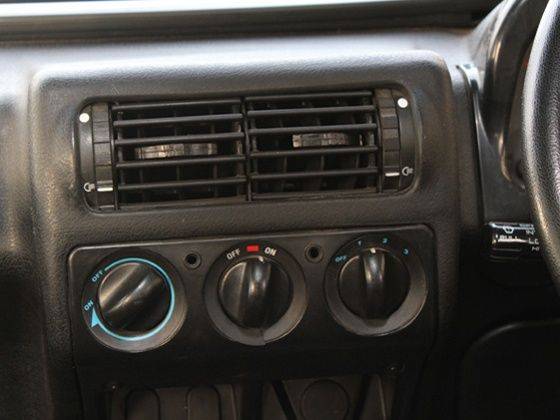 In real world conditions, or I should say under the summer sun in Delhi, the air conditioner did struggle initially, however it makes the cabin comfortable in about seven to ten minutes, which is rather decent and comparable to the cooling time rate of some hatchbacks. Keeping in mind that the Thar is a soft top I figured that the cooling system was working considerably well; however the element that I did have a grouse with were the controls, which I found flimsy and rather old school. In today's day and age, the least that one would expect in a vehicle that costs upwards of Rs 7.00 lakh would be a climate control air conditioning system.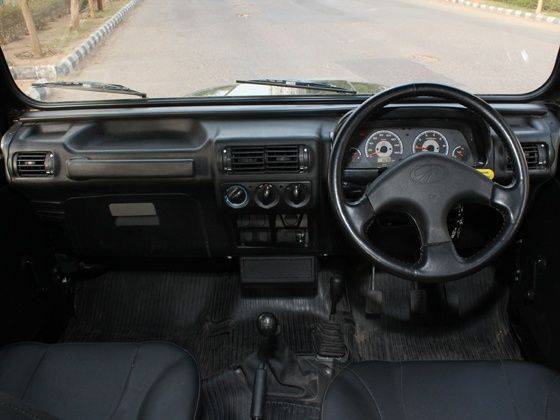 The bottom line however is that with the inclusion of the air-conditioning system, the Thar gains a rather practical attribute. It's always been known as a fantastic adventure vehicle, but as the list of creature comforts trickle in, the Thar is slowly and surely finding its way into the urban jungle. It has a lot of merit as an urban SUV thanks to its small dimensions, easy and light steering, frugal engine and if Mahindra plays their cards right, they can open up a whole new avenue for the Thar.
More on this Car

Do you like this story?
Previous Story

Next Story
FEATURED SLIDESHOWS
TOP VIDEOS

Tata Pixel Zero Turn Drive Video
The Tata Pixel concept that Tata Motors showcased at the 81st Geneva Motor Show is a revolutionary...


Coming soon: BMW Bikes in India
Luxury car maker BMW is thinking to re-enter in Indian bike market with high end bikes.