Home

Reviews & Advice

Mahindra Rodeo RZ: First Ride
Mahindra Rodeo RZ: First Ride
by
Muntaser Mirkar
Photography : Muntaser Mirkar

Posted on
08 Jun 2012

57,944
Views

24
Comments
Scooters are debuting aplenty and this time it is Mahindra 2 Wheelers' turn again with an updated Rodeo that gets better ground clearance, more storage space, an RZ suffix, and lots of bang for your buck!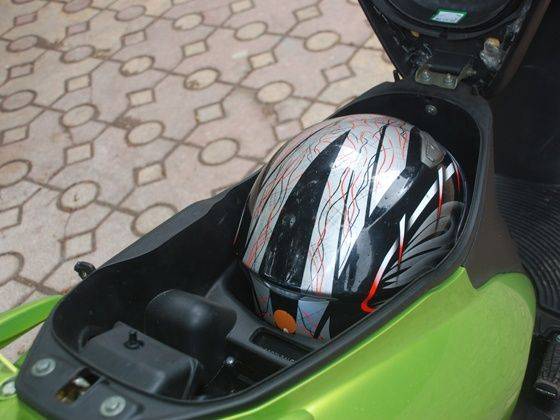 The other change that the Rodeo RZ brings in is increased storage capacity under the seat. The space has gone up to 22 litres which means there's more room in there to dunk stuff along with your half-face helmet. Too bad it doesn't fit a proper full-face helmet though.
The boot is also illuminated by an LED lamp making things easier to find in that vast expanse. Apart from that, the Rodeo RZ carries over all of the previous model's enticing features including a completely digital and colour-customisable instrument cluster that not only shows speed and engine rpm, but has a clock as well. Everytime you go over 60 km/h, the meter turns red to warn you of your speed but it's not really too intrusive either – a nice safety feature that doesn't seem irritatingly controlling.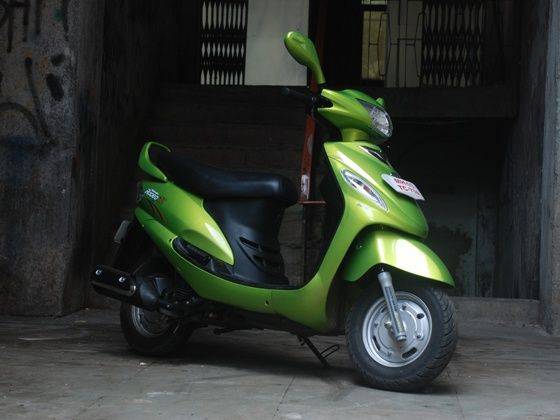 What is irritating, though extremely essential is the side-stand warning beep that just keeps going on and on like an alarm clock on a cozy winter morning – so if you want to spare yourself from going deaf or being hit on the head by those around you, make sure you get your side-stand off before you ride away! Then there's the front fuel filler cap, a 4-in-1 anti-theft key and a mobile charging point in the front as well keeping things very convenient on the Rodeo RZ.
The RZ retains its 125cc motor but now gets what Mahindra are calling a Dual Curve Digital Ignition system that helps the scooter put out a little more than 8PS and 9Nm while still giving an ARAI rated fuel efficiency of 59.38 kmpl. If anything, the Rodeo RZ feels even peppier and powerful than its predecessor and is an absolute joy to ride on when you have a pillion with you.
Combine that power with the Rodeo RZ's telescopic front suspension and agile handling and you get a scooter that is quite a delight in the city – Mahindra seems to have made a good product into an even better one! The launch for the Rodeo RZ isn't too far away and expect it to be priced at around the Rs 48,000 mark – so looks like the Rodeo RZ is going to be super value-for-money as well!
More on this Car

Do you like this story?
Previous Story

Next Story
FEATURED SLIDESHOWS
TOP VIDEOS

Tata Pixel Zero Turn Drive Video
The Tata Pixel concept that Tata Motors showcased at the 81st Geneva Motor Show is a revolutionary...


Coming soon: BMW Bikes in India
Luxury car maker BMW is thinking to re-enter in Indian bike market with high end bikes.