Home

Reviews & Advice

Hyundai Sonata 2012: Road Test
Hyundai Sonata 2012: Road Test
by
Muntaser Mirkar
Photography :
Kunal Khadse

Posted on
31 May 2012

53,987
Views

13
Comments
A little bit of magic, and a lot of engineering; some science, and loads of art - the new Hyundai Sonata makes every other car in its segment look like they belong in a bygone era. But can this barge hold its tune on tarmac?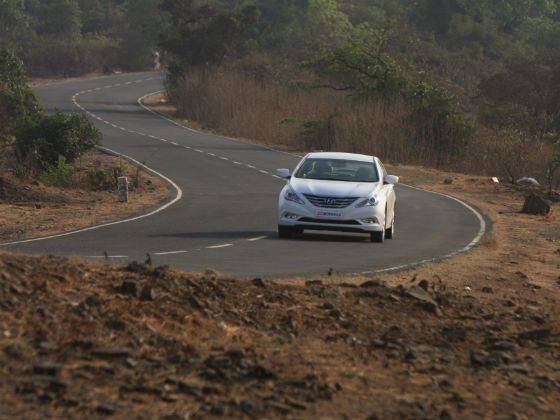 Big bad luxo-barge!

This may be an all-new car from Hyundai, but there is one particular bit of character that the Koreans have kept with it from generation to generation. It still focuses more on ride quality and comfort than outright handling and corner carving. Most owners will no doubt spend their time in the back seat and that is the best place to be in the new Sonata just as it has been in all the generations that preceded it.
The seats are supportive, plush and there's lots of legroom. And if you're thinking that sloping roof is going to intrude on head room, you're extremely mistaken. Consider the audio controls and the heated and cooled seats that we mentioned earlier, and you know that the back benchers are well taken care of. That said, those who want to drive the Sonata on weekend getaways or even everyday to work aren't going to feel shortchanged either. It may not be the best handler out there, but its does a decent, confidence-inspiring job – not that we'd recommend taking the Sonata out for a track day!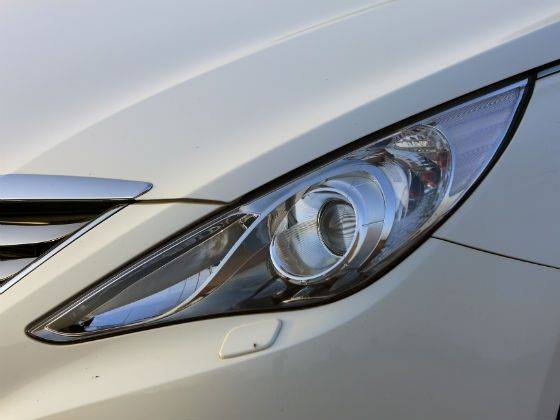 The new Sonata also comes packed with safety features that we've all begun to expect from a car in this segment including all the abbreviations like ABS, ESP and TCS as well as Brake Assist, Active head restraints, rear parking sensors with a warning display on the cluster and an extremely useful and crystal clear rear parking camera with the display on the ECM! It's like a nerd going to the science fair and bringing back home a fully-loaded laboratory! And it's even got six airbags and projector headlamps if all that wasn't enough.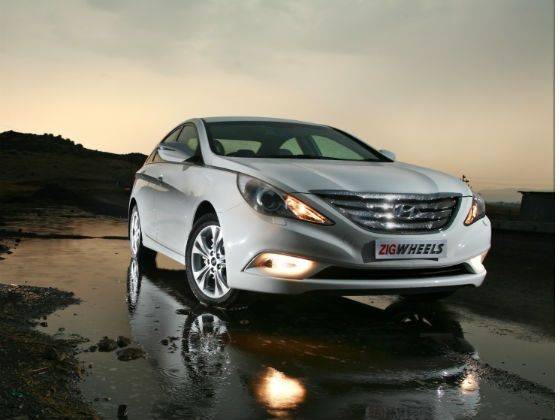 Comfortable, loaded with gadgets and space-age as far as its design is concerned – the new Hyundai Sonata GDi certainly lives up to everything that the Koreans promise from their new generation of cars. They've even managed to keep the price pretty down-to-earth as well with the manual transmission variant at Rs 18.53 lakh and the automatic at Rs 20.61 lakh, ex-showroom in Delhi. That puts it bang in the middle of the competition but if you actually consider the kind of equipment you're getting for the price, it comes as an extremely good value for money proposition. And then there's that brilliant GDi engine at the heart of it all. If the price tag and the styling wasn't enough, the powerplant definitely seals the deal for us!
More on this Car

Do you like this story?
Previous Story

Next Story
FEATURED SLIDESHOWS
TOP VIDEOS

Tata Pixel Zero Turn Drive Video
The Tata Pixel concept that Tata Motors showcased at the 81st Geneva Motor Show is a revolutionary...


Coming soon: BMW Bikes in India
Luxury car maker BMW is thinking to re-enter in Indian bike market with high end bikes.