Home

Reviews & Advice

Hyundai Elantra: First Drive
Hyundai Elantra: First Drive
by
Vikram Gour
Photography :
Kunal Khadse

Posted on
10 Jul 2012

146,396
Views

35
Comments
The all new Hyundai Elantra is finally here and this time it intends on dominating the segment rather than being just another run of the mill product offering. It's got all the bases covered and Hyundai is betting big with this one!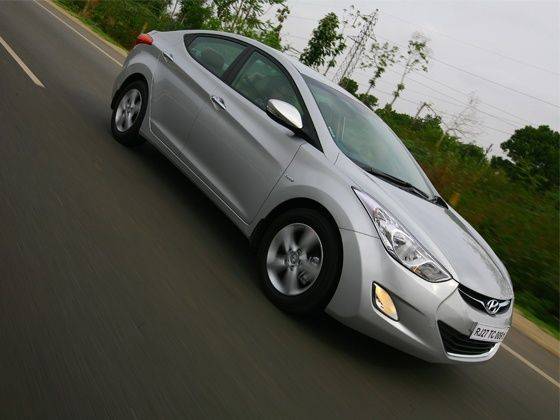 In terms of driveability, the Elantra offers a well planted ride, which came as a pleasant surprise considering the fact that the company is known for their soft suspension set up which takes away from drive dynamics. While the ride quality is smooth, the car remains composed even at three digit speeds and at no time did it instill any nervousness. The steering is great to grip and is rather light at city speeds which is great while driving around town. On the highway the steering does firm up with higher speeds but I personally felt that it remained a little light. Regardless, the Elantra is a joy to drive.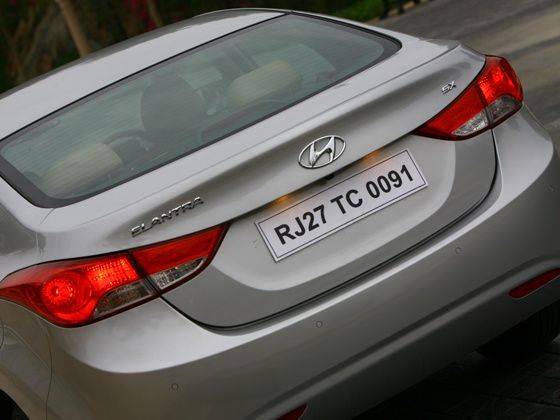 The new Elantra is piped directly against the Chevrolet Cruze, Toyota Altis and Honda Civic, and on the higher end of the spectrum the car is up against the Skoda Laura and the Volkswagen Jetta. It's not an easy marketplace to operate in and there are a bunch of big brands that are determined on demanding their piece of the pie. Hyundai has already burnt their fingers once by offering a run-of-the-mill product in this segment, however this time around the new Elantra does have the mettle to play its cards right. The new car boasts of a stellar design that has worked wonders for Hyundai, its well kitted, offers decent performance and it has already garnered a number of accolades across the globe.
Hyundai has reason to bet big on the success of the Elantra however the real deal lies in the pricing strategy. If the lesson learnt from the Verna is anything to judge Hyundai by, then expect the Elantra to be offered across a plethora of versions (engine options + transmission options + variant options = a very long choice list!) to cater to a wide price bracket and therefore garner maximum market interest. It worked for the Verna and it remains to be seen if this success story will unfold again for the Elantra.
SLIDESHOW:
More on this Car

Do you like this story?
Previous Story

Next Story
FEATURED SLIDESHOWS
TOP VIDEOS

Tata Pixel Zero Turn Drive Video
The Tata Pixel concept that Tata Motors showcased at the 81st Geneva Motor Show is a revolutionary...


Coming soon: BMW Bikes in India
Luxury car maker BMW is thinking to re-enter in Indian bike market with high end bikes.