Ducati Streetfighter 848: First Ride
by
Adil Jal Darukhanawala

Posted on
06 Dec 2012

50,514
Views

6
Comments
Adil Jal Darukhanawala, Editor-in-chief, shares his experience of riding the Ducati Streetfighter 848 in Sepang, Malaysia during the Ducati Asia Week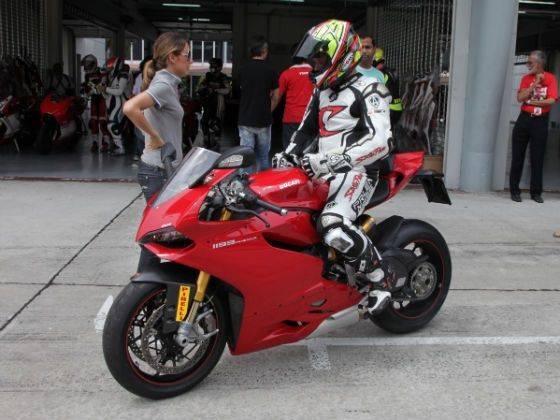 But naked machines, on the other hand come across as subdued versions of their race-winning counterparts, tamed for the road and a lot more comfortable notably for their upright riding position and comfortable ergonomics. Naked machines make for a fun riding experience and keep at it without expecting 100 per cent from the rider or demanding to be ridden at full clip all the time – motorcycling at its easiest and most basic form if I can say that. And the Ducati Streetfighter 848 is a one such versatile brute that further builds on the fun factor allowing neophytes as well as the gurus of biking to go out and simply have a blast on winding roads without having to worry about lap times or sponsors.


I did just that, also getting lapped by Bayliss, Capirossi and some others on the Panigales but it didn't bother me in the least bit! The torque was heady and swooping into the turns truly as god intended! I had found peace and pleasure, from a hooligan bike no less! Who says Streetfighter is a bad word? Not me!
SLIDESHOW:
The 848 Ducati just got madder in its naked form

Do you like this story?
Previous Story

Next Story

Sign up for our customized BIKER newsletter today.
FEATURED SLIDESHOWS
TOP VIDEOS

Yamaha Tricity: Official Video
Japanese two-wheeler giant Yamaha launched its innovative three-wheeler scooter, Tricity in Thailand


Yamaha Revstation: Teaser Video
Yamaha has released this teaser video showcasing the soon to be launched production version of the...