DC Avanti : First Drive
by
Priyadarshan Bawikar
Photography:
Kunal Khadse

Posted on
28 Dec 2012

100,486
Views

40
Comments
Making the jump from the glitzy show floor of Auto Expo 2012 to the trying conditions of the real world, the DC Avanti finally puts its wheels on tarmac and that too in anger! And boy, is it an impressive sight thundering down the road!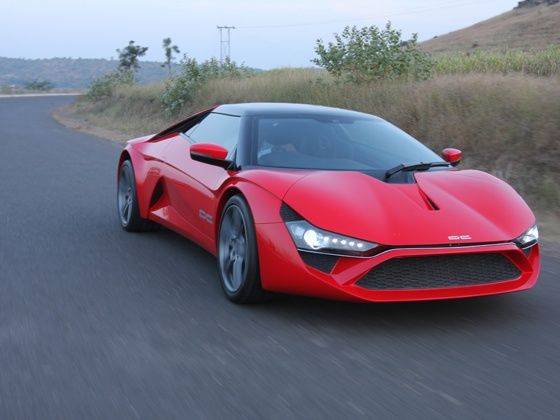 Based on everything that has gone into the design and engineering of the vehicle, it isn't a far stretch of the imagination to assume that the Avanti will be an absolute joy to toss around in the twisty stuff. Unfortunately, this isn't an aspect that we could test just yet as even at this stage, the Avanti remains a work in progress. There are some other things which are yet to undergo the finishing touches as well, such as the interior, which right now is merely a place holder for where things will go in the final product. But the layout itself with its tall centre console and perfectly positioned gear shifter is clearly a nod to classic sportcars such as the venerable Honda NSX. And even in its overall philosophy, the Avanti harks back to the days of genuine sports cars for the masses, a real working class hero, thanks in no small part to the projected price point of just around Rs 30 lakh!
DC hasn't planned for the Avanti to be some barnyard kit car. Even as you read this, the designer par excellence is testing out four different chassis configurations that will eventually form the final underpinnings of this sports car. And the story doesn't end there. Making a sports car that stays true to that title requires a vast number of different expertise, and as such, various specialists from all over the world are also been consulted for tuning the different aspects of the car's dynamics. And yes, while only 300 Avantis are planned for production in the first couple of years of its existence, there are some big plans for the future which would even see that production number hit yearly figures in the range of four digits.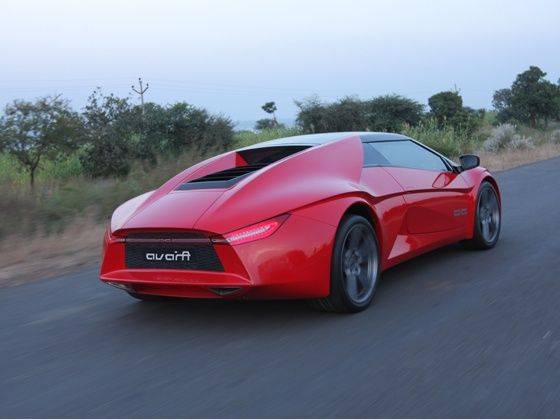 To meet this projected production capacity, the auto designer's DC Design facility in Pune is being ramped up as well, so it looks like the stage is already being set for Indian roads to see a fair number of Avantis running around on them. Even the ARAI (Automotive Research Association of India), the collection of boffins and babus who assess and approve every car that will roll out of any plant on to our country's roads, are set to get their hands on the Avanti starting early next year. So the car is all set to be 100 per cent bonafide roadworthy in the very near future, which should leave all sceptics with a really bad case of foot-in-mouth.
The most important development at this stage though is the fact that the Avanti is not just a fancy rolling sculpture, but a full-fledged runner. Granted that there is still some way to go before DC can deliver all that he has promised with this machine, but looking at the way things stand right now, we have no doubt that this will be a reality in the very near future. And once that goal is achieved, we will actually have a true blue sports car that has been designed and constructed indigenously, driven by the vision and efforts of one of India's greatest contributors to the automotive world, Dilip Chhabria.
SLIDESHOW:
At the 2012 Delhi Auto Expo, DC Design unveiled their much awaited supercar, DC Avanti

Do you like this story?
Previous Story

Next Story
FEATURED SLIDESHOWS
TOP VIDEOS

Rolls-Royce Ghost Series II: Official Video
Rolls-Royce decided it was time to give a minor facelift to the Ghost and unveiled the Ghost...


Maserati Alfieri concept car: Video
Named athe most prominent of the Maserati brothers and to celebrate its 100th anniversary, Maserati...