Home

Reviews & Advice

Chevrolet Cruze: First Drive
Chevrolet Cruze: First Drive
by
Vikram Gour

Posted on
23 Sep 2009

22,487
Views

1
Comments
The Chevrolet Cruze comes with a long list of defining features. Of course, it scores in the looks department, however it does have its job cut out against the rivals that have made a mark in the Indian market. We take the Cruze out for a spin to measure how it stacks up against the rest...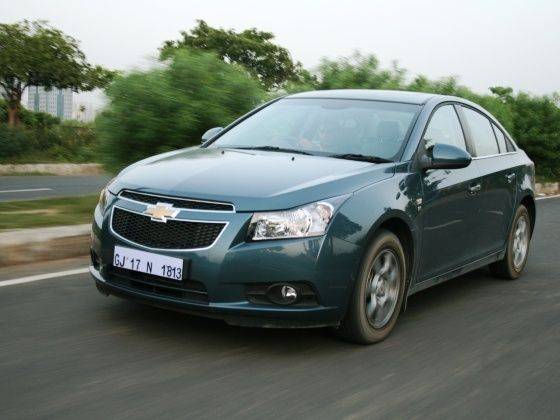 Get alerts on new cars reviewed by ZigWheels
Just one look at the Cruze and you will be taken in by its good looks, taunt stance and size. The large rakish headlights, wide grill and sculpted bumper give the car a menacingly handsome fascia. GM is definitely taking styling very seriously and considering the fact that the Cruze is set to have a global presence, this fact is all the more important for the first step towards acceptance is that customers worldwide should admire the way the car looks.
With such focus on style, GM didn't just stop at the front. When viewed from the side, the sporty overtone carries over for the car has a nicely curved roofline that merges well with the rather steeply raked rear windscreen. It's a rather European look and feel that this car possesses, except from the rear. The rear of the Cruze screams 'Honda Civic'. Literally, the rear lights just look like inverted Civic lights a fact that was confirmed by onlookers who asked me if I happen to be driving the new Civic. Of course they were completely oblivious to the bow-tie on the rear, but it does prove my point.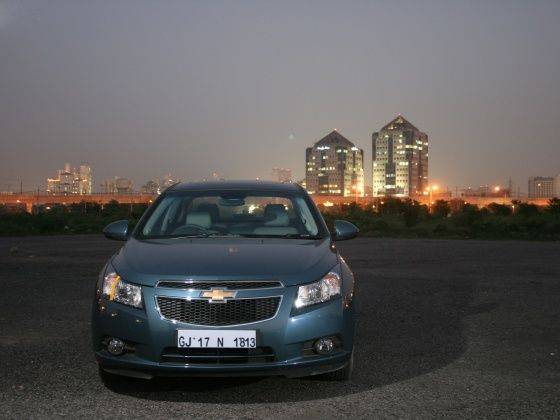 Nevertheless, the Cruze oozes with style and complimenting the entire package are the nice large 16 inch alloys wrapped in tubeless 205/60 JK Vectra rubber. To sum the exterior styling, I would say the Cruze is a combination of American Muscle Car and European Sedan with a dash of Japanese essence thrown in! What you get is a marriage of parts that work to give you a stunning car that would even look good in racing stripes.
SLIDESHOW: The Chevrolet Cruze
More on this Car

Do you like this story?
Previous Story

Next Story
FEATURED SLIDESHOWS
TOP VIDEOS

Tata Pixel Zero Turn Drive Video
The Tata Pixel concept that Tata Motors showcased at the 81st Geneva Motor Show is a revolutionary...


Coming soon: BMW Bikes in India
Luxury car maker BMW is thinking to re-enter in Indian bike market with high end bikes.