Home

Reviews & Advice

Chevrolet Captiva 2.2 AWD: First Drive
Chevrolet Captiva 2.2 AWD: First Drive
by
Priyadarshan Bawikar
Photography:
Kunal Khadse

Posted on
27 Jul 2012

51,614
Views

15
Comments
The four-year-old Chevrolet Captiva has just gone under the knife. But what we've ended up with is something much more than a mere face-lift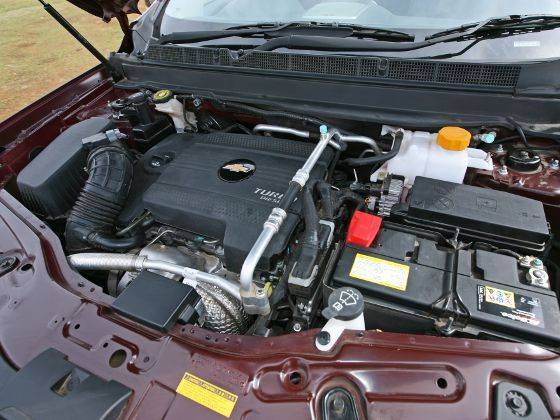 The biggest change in this SUV, however, is under the hood, where the old 2.0-litre VCDi diesel mill (the same one that does duty in the old Cruze) has been replaced by a new 2.2-litre VCDi unit. This all-new engine now makes 186.5PS of power and a whopping 424Nm of torque at a lowly 2,000rpm. Coupled to a 6-speed automatic gearbox that feeds all this power and torque to an all-time on-demand four-wheel drive system, the Captiva can do the dash from zero to 100km/h in 11.4 seconds. Not bad at all for a car which has to lug this much bulk around. But while the transmission offers smooth gear changes, where it lets the car down a bit is in its ability to get to a higher gear quickly and stay in a higher gear as well. The shift programme wants to down change as soon as you lift off the throttle, and while this is good for spirited driving, it has a pretty negative effect on the fuel economy, which hovers around the 7kmpl mark in the city and rises only marginally to 10kmpl on the highway. That being said, the Captiva feels very easy to drive not just on the highway, but around town as well and handles a bit of soft-roading with the utmost of ease.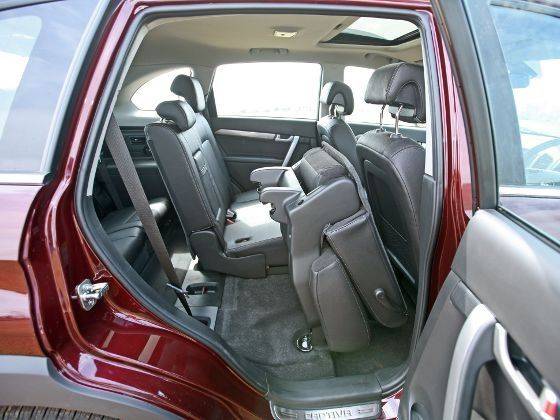 In terms of safety features, this new Captiva offers a whopping six airbags as standard while the 4-channel ABS (also offered as standard) proved to be really effective on the wet and slippery streets of Pune, even though the brakes feel like they lack a bit of bite. And on the features side, this new Captiva also comes standard with Cruise Control, which can make driving long distances on the highway an absolute breeze.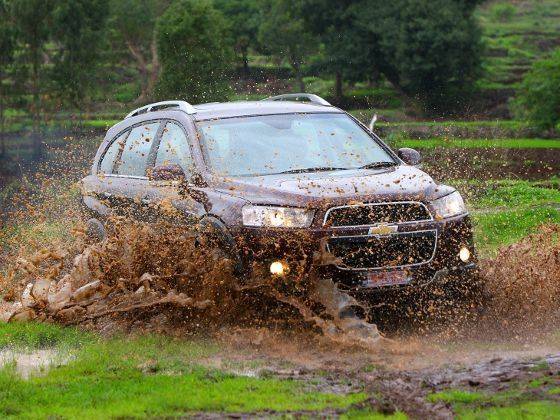 Of course, all these updates – a new fascia, freshened interiors and a new engine, don't exactly come cheap, and at Rs 24.59 lakh (ex-showroom Delhi) this new Captiva is anything but that. This new car costs Rs 5 lakh more than the older 2.0-litre 4WD automatic Captiva Xtreme, but that being said, it does offer a lot more. And when you compare it to its competitors, the closest one being the Toyota Fortuner, then it suddenly starts making much more sense. The top end 4x4 Fortuner costs a little over Rs 22 lakh, but only comes in a manual gearbox option. This new Captiva however, for a premium of just Rs 3 lakh, offers an automatic transmission and significantly more kit as well as safety equipment. One can't help but think this is the more premium feeling SUV in the Rs 25 lakh bracket, and while it might not be the most capable of the lot, you really can't go wrong with this one.
More on this Car

Do you like this story?
Previous Story

Next Story
FEATURED SLIDESHOWS
TOP VIDEOS

Tata Pixel Zero Turn Drive Video
The Tata Pixel concept that Tata Motors showcased at the 81st Geneva Motor Show is a revolutionary...


Coming soon: BMW Bikes in India
Luxury car maker BMW is thinking to re-enter in Indian bike market with high end bikes.