Home

Reviews & Advice

Audi Q3 : First Drive in Switzerland
Audi Q3 : First Drive in Switzerland
by
Adil Jal Darukhanawala

Posted on
08 Jul 2011

55,742
Views

2
Comments
Having built its SUV rep on mass and muscle with the Q7, Audi seems to have gone on a diet with the Q3 taking it small and swelte to give the masses admirable muscle for little money, a mantra which will work wonders when it hits Indian roads in mid-2012. Adil Jal Darukhanawala gets behind the wheel to see whether it excels in this role and how potent will it be to entice many away from, say the likes of the BMW X1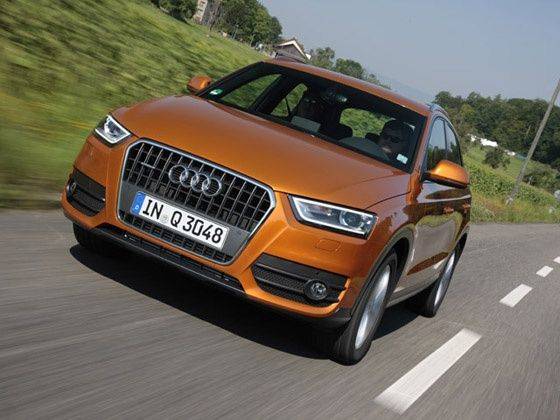 Get alerts on new cars reviewed by ZigWheels
So many things come to mind when you first think about baby SUVs and also then relate them to the marques in the VW Group who have such cars in their product portfolios. We have already seen Audi taking a strong solid hold on the senses at the upper echelons of the SUV pecking order with the gargantuan Q7 (no car this big can ever tip toe so daintily yet with such surefootedness is what its rivals are all so baffled about) and then to further rub in the glee, it has its assembled in India Q5 to take care of the middling classes who want a decent sized Q7 look alike without its bulk but with its gravitas more or less intact. Recent VW Group acquisition Porsche (how can it be recent when it was already working within the VW fold for so long you might well ask but that is another story altogether) has the excellent Cayenne in its product range and this is one hell of an SUV, which truly lives up to the Sport moniker in the SUV. Fair dinkum then that it shares its platform with the Q7! As does the Volkswagen Touareg which is also sold in India.
>
Probably the most genuine mass-market on-off roader from the VW Group in India is the Skoda Yeti and even then this is, well a soft-roader with the decidedly evident visual clues to grant it that off-road cred for the road! Having front wheel drive, a manual 'box and a decently sized diesel engine for affordable money seems to suggest the Yeti ticked all the boxes for its maker but then there still existed a gap for VW to exploit in India. A place where the pricing looked seductive, the segment acquiring great critical mass and there being the runaway success of BMW with the X1 suggested that action was indeed inevitable.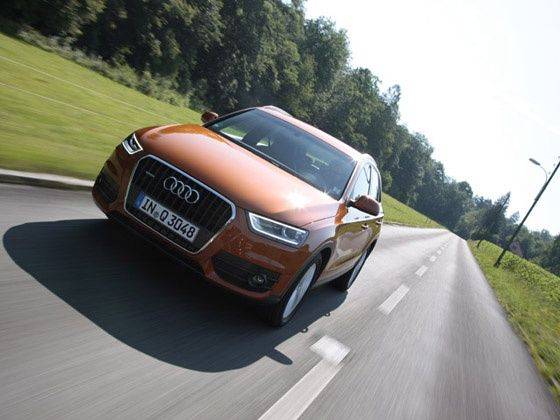 VW might have missed a trick or three by having the vehicle to not just further its cause in the Indian market but also to slot in right there with its impressive Tiguan but all of a sudden Audi seems to have blown this strategy ('seems' being the operative perception here) by stating its Q3 is ready for India, BMW, Honda, Toyota and all else! To many it might look so very opportunistic but Audi has a particularly strong SUV programme penciled in and while the heavyweight Q7 and mid-weight Q5 are already well known, the new welter weight champion from Ingolstadt is up and running and coming to India in the second quarter of 2012 but even more appealing is the prospect of the lightweight Q1 due to hit the deck running next year.
Exciting as the news about the Q1 might be, the main story we are focusing on here is the Q3, and in sync with Audi's top down strategy, the new Q3 clearly has the genes and the visual makeup of its larger siblings but overall this newest Q-ty has the best proportions (Static Shots & Details) of them all which are intended to please as well as to signify what this vehicle is all about. More importantly, this is an Audi for not just Europe and its tight roads and socially conscious car users but also for the burgeoning Asian markets where growing middle class affluence has seen many buyers take pride in choosing their set of wheels.
SLIDESHOW:

Do you like this story?
Previous Story

Next Story
FEATURED SLIDESHOWS
TOP VIDEOS

Tata Pixel Zero Turn Drive Video
The Tata Pixel concept that Tata Motors showcased at the 81st Geneva Motor Show is a revolutionary...


Coming soon: BMW Bikes in India
Luxury car maker BMW is thinking to re-enter in Indian bike market with high end bikes.