2014 Kawasaki Z1000: First Ride
by
Vikrant Singh
Photography:
Eshan Shetty

Posted on
20 Feb 2014

18,364
Views

20
Comments
We ride Kawasaki's new, futuristic and thoroughly enjoyable Z1000. And after a day in the saddle, we think it's well priced too, particularly for what it delivers in terms of visual appeal and fun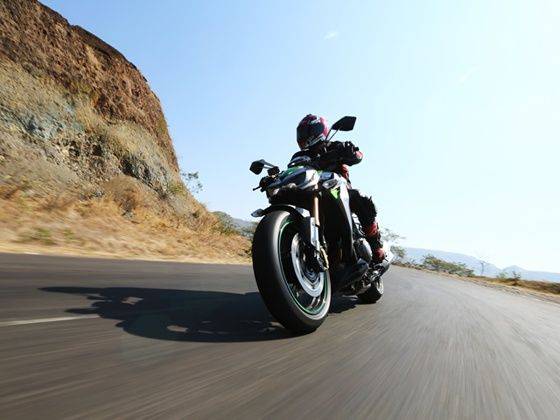 The big bike segment can broadly be classified into three categories. The first and the most popular, of course, is the cruiser segment. With their raked out fronts, the low seat heights and engine characters that are more relaxed than brutal, these make for lovely machines to go long distance touring on; mostly in a straight line, if I may add. But, take them into the city or on a winding road, and they can be quite a handful.
On the other end of the spectrum are superbikes. Or race replicas, if you please. These have much sharper steering geometry. And, their seating ergonomics are such, only a gymnast can find it comfortable over longer rides. Then there's the mind numbing performance and handling which only a truly skilled motorcyclist can exploit. So, as you can tell, superbikes are nowhere near ideal for a riding enthusiast in general.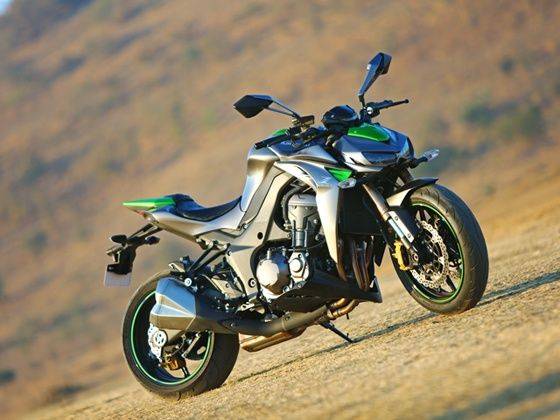 A street naked though, most definitely is. These have upright seating, reasonably large and supportive seats, and their engines are so designed as to give rideability precedence over outright power. And, because they have such little body work (these are naked, lest you forget) compared to superbikes, there's much less to break if you have a spill. Moreover, increasingly, street nakeds are adopting cycle parts and tech from their way more expensive race replica siblings; and that to me, can only be good news.
What's also encouraging news is the arrival of the new Kawasaki Z1000. It costs Rs 13.8 lakh, on the road in Pune and it joins the small club of full-blown nakeds that includes the Triumph Speed Triple, the Honda CB1000R and the Yamaha FZ1. Options, in a category we think is perfect for a country like ours, are clearly, very limited.
SLIDESHOW:
The new Kawasaki Z1000 streetfighter ridden in India

Do you like this story?
Previous Story

Next Story

Sign up for our customized BIKER newsletter today.
FEATURED SLIDESHOWS
TOP VIDEOS

New Ducati Diavel: Official Video
The new Ducati Diavel with both cosmetic and mechanical changes was showcased at the 2014 Geneva...


2014 Ducati Monster S: Official Video
The Ducati Monster was always a great choice for naked-model lovers around the world and the 1200 S...