2013 Toyota Etios and Liva : First Drive
by
Priyadarshan Bawikar
Photography:
Kunal Khadse

Posted on
22 Mar 2013

68,601
Views

18
Comments
Always quite competent, the Toyota twins get tiny tweaks to make them even better, making it harder for us to imagine if anything better is even possible, as we find out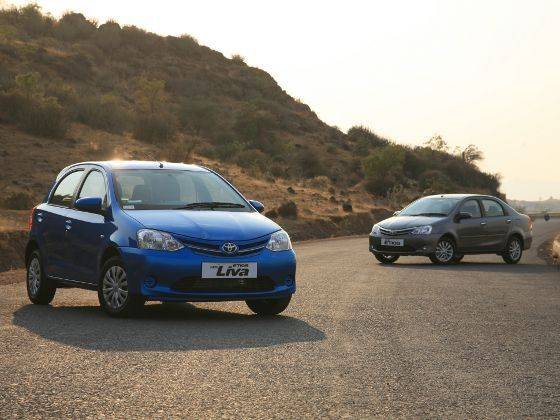 Get alerts on new cars reviewed by ZigWheels
Toyota certainly knows how to make good cars, about this, there can be no doubt. But budget hatches and sedans are something the Japanese auto giant hadn't really attempted till a couple of years ago. But when the company did venture into this territory, it did so with much gusto. Armed with Etios sedan and the Liva hatchback, Toyota pretty much managed to revive its fortunes in India and a testament to that lies in the fact of the two jointly selling over 1,45,000 units since 2010.
Meant as no-nonsense offerings in the entry-level sedan segment (the Etios) and the premium hatchback segment (the Liva), these two cars have pretty much hit the nail on the head when it comes to most aspects of what makes an automobile appealing in a country where the expectations from one's car are nothing short of flying to the moon, and that too on a single tank of gas.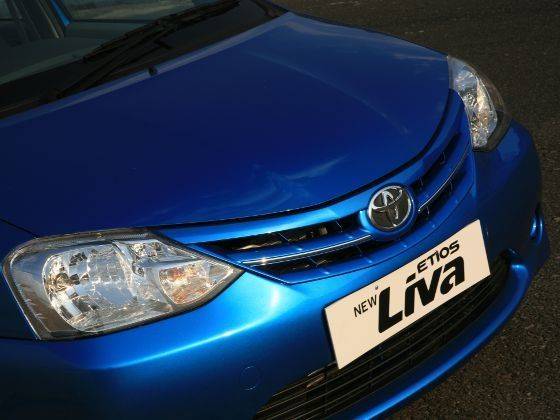 Recently, the company launched updated versions of both the sedan and the hatch in what seems to be a departure from the usual "If it ain't broke, don't fix it" policy that most auto makers seem to adopt. As brilliant and as practical as the Etios and Liva are, they did suffer from a slight love-it-or-hate-it reaction from a lot of car buyers, most of which boil down to the cars' rather unconventional styling. So these updates bring about a few small visual changes which we think should go a long way in increasing these cars' universal appeal.
SLIDESHOW:
The Toyota twins the Etios and Etios Liva get a new 2013 avatar with revised interiors, and slight changes in its exteriors. The ZigWheels team tests the twins to find out the changes

Do you like this story?
Previous Story

Next Story
FEATURED SLIDESHOWS
TOP VIDEOS

The Suzuki Alivio, recently showcased at the Shanghai Motor Show, is the near production version of...


Rolls-Royce Ghost Series II: Official Video
Rolls-Royce decided it was time to give a minor facelift to the Ghost and unveiled the Ghost...