Home

Reviews & Advice

2013 Porsche Boxster S : First Drive
2013 Porsche Boxster S : First Drive
by
Adil Jal Darukhanawala

Posted on
28 Jun 2012

56,590
Views

1
Comments
The third generation Porsche Boxster is packed to the gills with tech and mechanicals from the 911 yet so very much more different from it in character and delivery. Adil Jal Darukhanawala gets behind the wheel of this prodigious German roadster to tell you if things have really improved for the better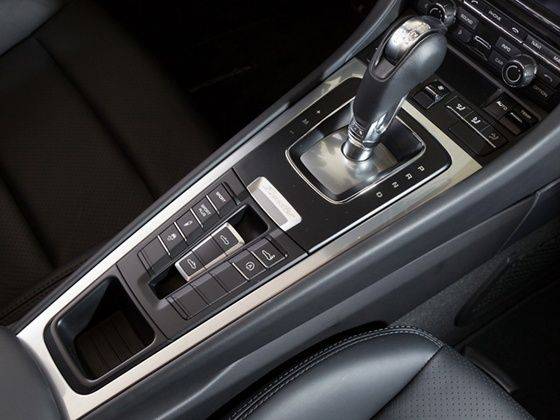 Interestingly in what is an all-new car, it is only its flat-six boxer engine which is the familiar ingredient in the mix, upgraded keeping in mind the new mantras for the moment as espoused earlier in the feature. While peak power has been upped by an additional five horses to 315bhp, there is no increase in torque which remains at a pretty strong 360Nm but the operating powerband is now wider – from 4500 to 5800rpm. And top it off, the company claims that this results in a 15 per cent improvement in fuel efficiency!
One of the delights about the new Boxster is that it comes with a slick-shifting six-speed manual gearbox as standard equipment while on the options list is the new and completely redesigned seven-speed PDK dual-clutch transmission. The Boxster remains one of the very few with a manual gearbox as standard and the manner in which it involves its pilot in the driving experience is sheer joy. The PDK dual-clutch seven-speeder (seventh being overdrive) is quicker but less involving (to a degree I must add) and with the optional SportDesign steering you finally get proper shift paddles rather than the twiddly switches on the steering wheel which made cog swapping quite a fussy operation earlier.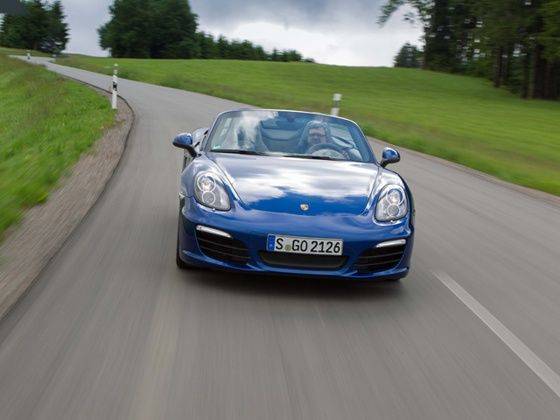 The Porsche boffins have clearly transferred many of the tricks from the 911 on to this Boxster, one of which is the adoption of the dynamic transmission mounts (if one has specified the Sport Chrono option). Throw in Porsche's PTV (Torque Vectoring) which modulates traction by working with the mechanical limited-slip differential to selectively brake each of the rear driving wheels, making the drive affair one which is seamless but without any of the sportiness being dumbed out of the equation.
If that's not all, the PDK unit incorporates a very novel 'idle speed coasting' system built into the software which senses when you are lifting off the loud pedal gradually or when you are changing up into the tallest cogs. Porsche says that this helps those drivers with a forward thinking ability which rewards them with better fuel efficiency, especially in everyday driving situations.
More on this Car

Do you like this story?
Previous Story

Next Story
FEATURED SLIDESHOWS
TOP VIDEOS

Tata Pixel Zero Turn Drive Video
The Tata Pixel concept that Tata Motors showcased at the 81st Geneva Motor Show is a revolutionary...


Coming soon: BMW Bikes in India
Luxury car maker BMW is thinking to re-enter in Indian bike market with high end bikes.