Home

Reviews & Advice

2013 Porsche Boxster S : First Drive
2013 Porsche Boxster S : First Drive
by
Adil Jal Darukhanawala

Posted on
28 Jun 2012

56,515
Views

1
Comments
The third generation Porsche Boxster is packed to the gills with tech and mechanicals from the 911 yet so very much more different from it in character and delivery. Adil Jal Darukhanawala gets behind the wheel of this prodigious German roadster to tell you if things have really improved for the better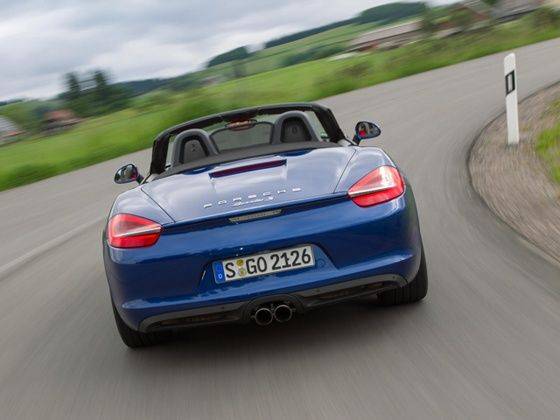 And unlike the previous two generation offerings, both these intakes now feed into the airbox of the flat-six motor unlike only the left-hand side one in the earlier versions! The aural whoosh as the car gathers speed coupled to the new sports exhaust makes for an audio experience which can be likened to the automotive equivalent of a music maestro conducting an orchestra!
The new Boxster employs an all-new mix of revised architecture and geometry along with a new aluminium-steel material mix for the monocoque and body panels. What this translates into is a weight reduction of 35 kilogrammes which is pretty significant for a car in its class but with torsional rigidity increased by over 40 per cent! The Boxster S tips the scale at 1320kg for the manual transmission version and 1350kg with the PDK unit.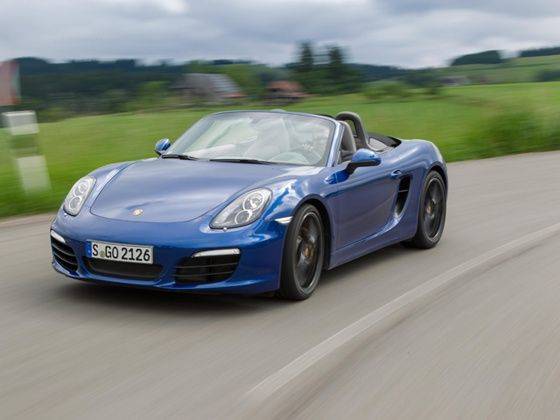 Starting off a strong footing also has helped with the revised new design which sees an all-new wheelbase extended by 60mm to 2475mm and along with this have come wider track dimensions at both ends. The front track now measures 1526mm, up 40mm while the rear has been widened by 18mm to now measure 1540mm. Factor in large 19-inch alloys wrapped with 235/40 ZR19s in front and 265/40 ZR19 radials at the rear and the new dynamism begins to emerge in your subconscious, even before you step into the cockpit and get going!
Taking these dimensional aspects into account, the Boxster's body also displays new flush edges, especially as the tyres fill up the wheel wells without there being any pronounced display of over-muscular proportions. The wheelbase may have been hiked by 60mm but overall length is just 32mm longer with significant reduction in the overhang up front.
View it in profile and you get to see a flatter and forward mounted windscreen and probably the only hint of drama in the entire external package comes by way of the motorised rear spoiler, which so very niftily blends into the straked tail lights! Being a roadster, it looks gorgeous with the soft top folded away but even this doesn't compromise its versatility, the canvas hood folds out of sight (in an astonishing nine seconds) but yet gives a large luggage bay at the rear to go with another one up front! Don't expect any such from the others in class!
More on this Car

Do you like this story?
Previous Story

Next Story
FEATURED SLIDESHOWS
TOP VIDEOS

Tata Pixel Zero Turn Drive Video
The Tata Pixel concept that Tata Motors showcased at the 81st Geneva Motor Show is a revolutionary...


Coming soon: BMW Bikes in India
Luxury car maker BMW is thinking to re-enter in Indian bike market with high end bikes.