2013 Mercedes-Benz E-Class : First Drive
by
Priyadarshan Bawikar
Photography:
Kunal Khadse

Posted on
25 Jun 2013

36,583
Views

3
Comments
Late last year, Mercedes-Benz took the wraps off the seriously updated E-Class. Now, with this refreshed E all set to take India by storm, we get behind the wheel of the E250 CDI to see what's what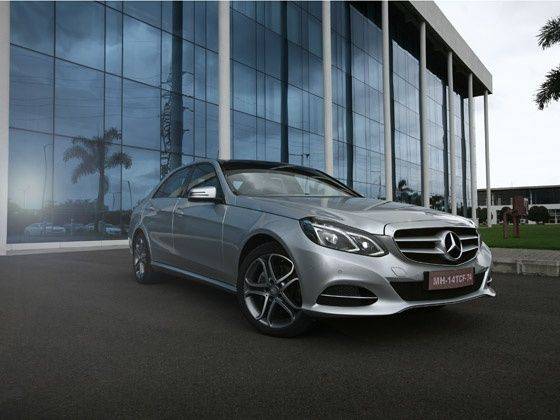 Get alerts on new cars reviewed by ZigWheels
In a time when it has become very mainstream to admit that you are a Mercedes-Benz fan, I have a confession to make. In my heart, secretly, I have a soft corner for the three pointed star. It hasn't always been the case mind you, but off late the boys (and girls) from Stuttgart really seem to have got their act together and are putting out some exemplary examples of automobiles. Take the current generation E-Class – it really turned around the image of what was always perceived as one of the finest, yet somehow the least exciting, luxury sedans around and converted it into a proper modern-day object of desire. But about four years into this model's life cycle, the brass at Merc decided that the W212, as it's known internally, needed an update and what we've ended up with is this, the 2013 Mercedes-Benz E-Class. Related: New Mercedes-Benz E-Class Launched


Now at first glance, you might be forgiven for thinking that this is an all-new car, and to be honest, a lot of claims are made on those lines as well. But while this 'new' E-Class might sport 2,000 new components, it still retains the W212 nomenclature stating that this is more of a facelift – a massive one, but a facelift nonetheless.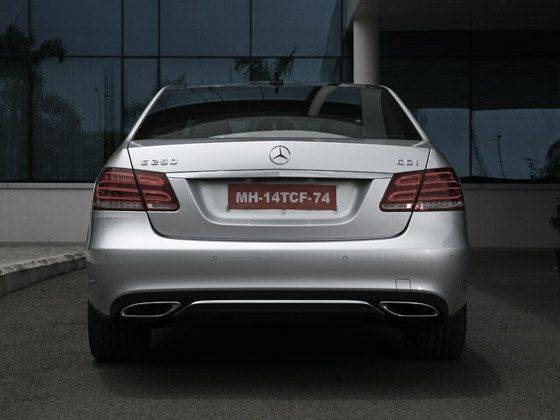 So what's changed?
Most of the upgrades that this new E-Class has received are focussed on the external appearance of the car. The previous version was definitely a handsome brute, but to a large extent featured a design language that would appeal to a more mature sort of buyer. Now however, the styling gurus at Stuttgart have really had a go at creating a more youthful and exuberant E-Class. The whole front end design of the E has been revamped and the most noticeable differences is the inclusion of the large three-pointed star on the front grille more in line with current Mercedes-Benz models, instead of the little emblem on top of the bonnet. This is a first for the E-Class as is the inclusion of LED running lights in the headlights.
The four-headlight design which were a signature of the E-Class since the W210 model from 1995 have given way for a more conventional twin light setup. But nestled within each headlight pod are two separate lights each flanked by a strip of those wicked-looking daytime running LEDs. Not only do those LED strips give the E-Class' front a far more aggressive demeanour, they also create a pseudo four-headlight effect, paying homage to traditional E-Class design. And the headlights themselves are self-adjusting full-LED units – another first for this class. The front bumper itself has received a fair bit of retreatment and is now even sharper than before, featuring larger intakes and a chin spoiler for added drama.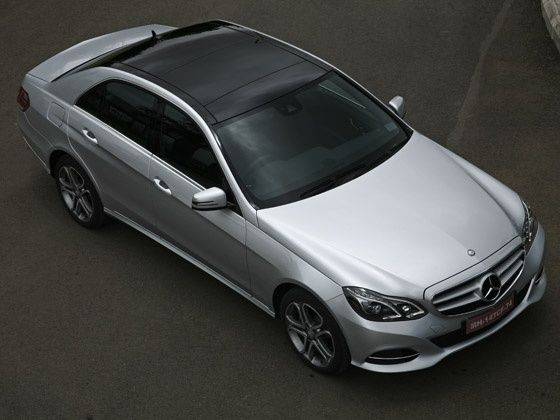 The changes to the grille along with a redesigned hood which now features more prominent curves adds a bit of a snout to the front which is visible when seeing the car bang-on from the side. And speaking about the sides, the redesign continues along here as well, as the doors and quarter panels features sharper swage lines running from front to rear. Round the back, though the rear lamp clusters maintain the overall shape of those from the pre-facelift car, the two strips of fibre optics which form the actual tail lights curving around all-LED brake lights, turn indicators and reverse indicators are a delight to behold.
And then you have the chunkier rear bumper with its redesigned diffuser and twin chrome tipped exhaust tips bringing a lot of beef to the rear end. Another thing that really stood out in this car were the brand new 18-inch alloy wheels which seem to borrow their design from those on the new A-Class and really go a long way in making the E-Class feel like a much more youthful car than ever before.
SLIDESHOW:
Mercedes-Benz took the wraps off its updated new generation E-class, changing over 2,000 components on the outgoing version of the car to evolve it into a sensational executive luxury sedan
More on this Car

Do you like this story?
Previous Story

Next Story
FEATURED SLIDESHOWS
TOP VIDEOS

Rolls-Royce Ghost Series II: Official Video
Rolls-Royce decided it was time to give a minor facelift to the Ghost and unveiled the Ghost...


Maserati Alfieri concept car: Video
Named athe most prominent of the Maserati brothers and to celebrate its 100th anniversary, Maserati...