2012 Kawasaki Ninja 650: Road Test
by
Varad More
Photography :
Kunal Khadse

Posted on
23 Aug 2012

143,220
Views

11
Comments
Lots of fun for the fast, mellow for the matured and sexy for the suave, the new 2012 Kawasaki Ninja 650 has something for everyone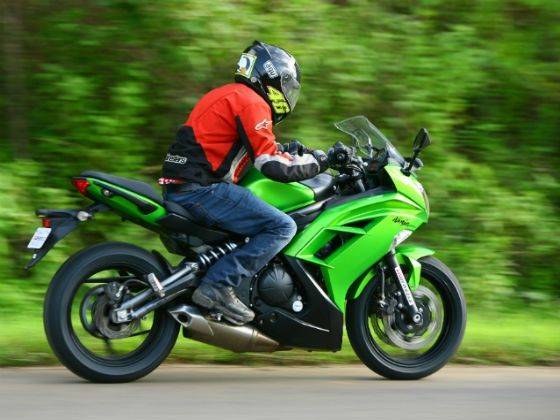 Kawasaki hasn't gone to great lengths in developing an all-new machine for 2012 and instead of re-inventing the wheel and starting from scratch the Japanese bike maker has very intelligently made coherent advances to iron out most of the flaws that had bogged down the previous generation Ninja 650R. While there was a general consensus about the 650R being a bit lazy in changing directions, that glitch has been well taken care of on the 2012 Kawasaki Ninja 650 thanks to the revised double-pipe perimeter frame built from high tensile steel that is narrower than before, complimented by an all-new double-pipe steel swingarm featuring a gull arm design on the right side of the motorcycle to incorporate a more swooping exhaust unit. The new lighter and revised underpinnings have transformed the lethargy of the 650R into more energetic and willing-to-turn dynamics on the new 650.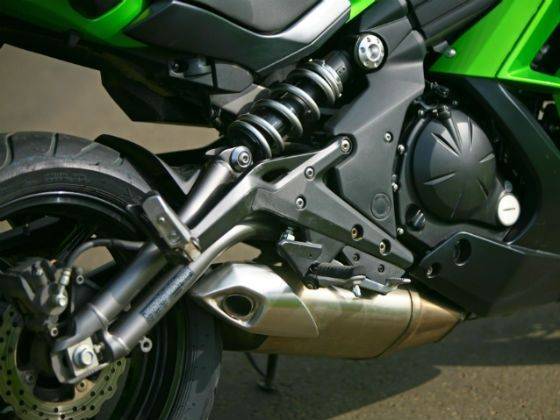 While its handling characteristics have been tuned for sporty riding, the riding position ensures more comfort and ease. The narrower chassis design and a compact motor have permitted Kawasaki to significantly improve the ergonomics on the 650, allowing the rider's knees and feet to be placed closer, making it easier for short statured riders to reach the ground at all times. The single long saddle from the previous model has been trashed for a split-seat sporty configuration and unlike the common belief that sports seats lack comfort over longer durations, the saddle on the 2012 Ninja 650 is cushier and comfortable for the rider as well as pillion.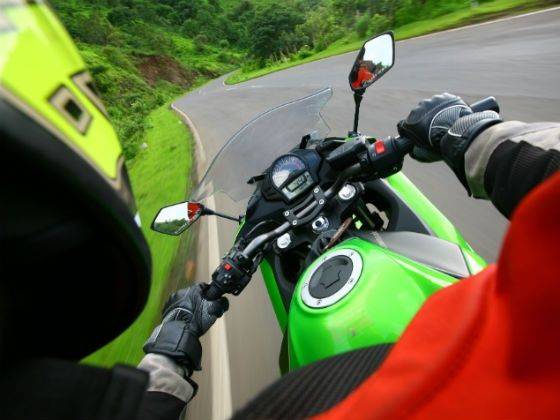 Completing the cushy seat and comfy riding stance picture are new handlebars which are 10mm wider on each side contributing to improved control and effortless riding. Though the new motorcycle has gained 7kg and tips the scales at 211kg, the altered ergonomics have been designed in a manner that the rider does not feel any of that increased mass diminishing the riding experience. Swing a leg over the new Kawasaki Ninja 650 and the most striking bit is how swiftly the machine envelopes the rider in a smooth fashion. No matter how intimidating its looks and the Ninja aura, once in the saddle the rider is greeted with a far friendlier and welcoming demeanour.
SLIDESHOW:

Do you like this story?
Previous Story

Next Story

Sign up for our customized BIKER newsletter today.
FEATURED SLIDESHOWS
TOP VIDEOS

Here is the exhilarating clip of the 2010 BMW S1000RR being tested at the Portimao Racetrack in...


Bajaj unveils its new Pulsar 200 : ET Now Reports!
Bajaj has unveiled its next generation Pulsar 200 for India and has slated its launch sometime...