2012 Kawasaki Ninja 650: Road Test
by
Varad More
Photography :
Kunal Khadse

Posted on
23 Aug 2012

143,414
Views

11
Comments
Lots of fun for the fast, mellow for the matured and sexy for the suave, the new 2012 Kawasaki Ninja 650 has something for everyone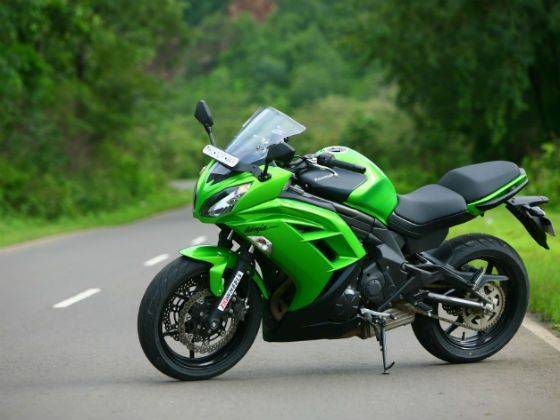 Most motorcycle companies today flaunt product portfolios longer than South Indian restaurant menus, featuring at least one model dedicated to a specific discipline of motorcycle riding, such as big burly trailies for dual purpose riding, blisteringly quick superbikes for sport riding or highway cruisers for laid-back mile-munching; and scooters remain the in-town commuting favourite. But were motorcycles always so specialized, catering to the varied tastes of each and every end user? Roll back the pages of motorcycle history books and one finds that back then most riders owned one motorcycle that managed everything, be it long distance highway riding, corner carving as well as the daily commute around town.
Simply but aptly referred to as street bikes, this breed of motorcycles were all things to all riders. But as the battle for motorcycle sales transformed into a mega war amongst bike makers over the past few decades, it has made way for specialised motorcycles catering to one discipline exclusively. In 2012's fast changing scenario, with the global economic slump once again forcing bike makers to give more for less, the all-accomplishing street bike is making a solid comeback.
The new 2012 Kawasaki Ninja 650 epitomises a modern day street bike like none other, being many things to many riders, but we shall talk about it in detail a bit later. To begin with, the Ninja 650 in its newest avatar is a lot spunkier and aggressive than ever before. Introduced in 2006 as the Ninja 650R, the latest upgrade sees the middleweight Ninja 650 shed not just the 'R' moniker but also its rather conservative aesthetic appeal for a sportier and younger exterior make-up.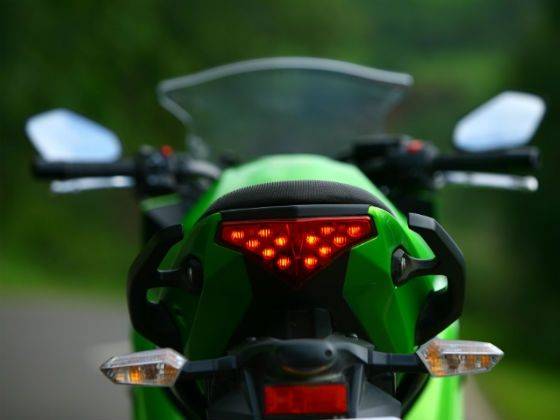 A welcome amendment is the change over from the previous generation Kawasaki racing green to the company's new snazzier metallic green paint scheme that has been introduced in the Indian market with the latest Ninja 650 upgrade. The motorcycle now looks a lot smarter and suave with the revised bodywork raising its oomph by a large margin. Personally I think the new green is in line with the Ninja legacy and takes no time in reminding us about the madness and beastial nature associated with the Kawasaki brand.
SLIDESHOW:

Do you like this story?
Previous Story

Next Story

Sign up for our customized BIKER newsletter today.
FEATURED SLIDESHOWS
TOP VIDEOS

Here is the exhilarating clip of the 2010 BMW S1000RR being tested at the Portimao Racetrack in...


Bajaj unveils its new Pulsar 200 : ET Now Reports!
Bajaj has unveiled its next generation Pulsar 200 for India and has slated its launch sometime...