Pebble Beach 2012 - Mercedes, Maharajas & Mercers Make Merry!
The 62nd edition of the Pebble Beach Concours d'Elegance was a milestone year for the simple reason that not only did it host a couple of classes for great cars with an Indian provenance, an...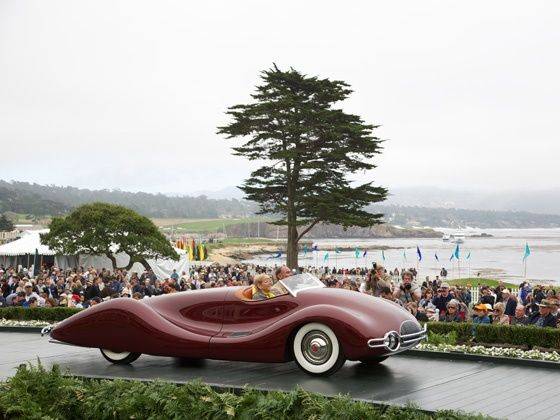 Ever since it was announced last year that there would be two classes catering to cars of the maharajas at the 2012 Pebble Beach Concours d'Elegance, the at times vibrant, at times faction-riven classic car fraternity in India did pause and while not exactly break into applause, looked as pleased as punch. For a while that is, to think about a time in history when the cars in and of that period meant and continue to mean so much for them all.
However it is not just about Maharaja cars that Pebble Beach is so important because as a single event it celebrates automobiles (and motorcycles since the past few years), old, great, innovative, exciting and racy with a purpose not many can comprehend at first instance! If that's not all, the way it is configured, the event is at the pinnacle of showcasing history with the present and the near future also compressed into a sliver of exotic locale on the California coast. No wonder then that not just deep pocketed collectors and enthusiasts rub shoulders with the swish set and the big suits of the car majors make it a point to be in attendance, for indicators, Ratan Tata was at Pebble Beach the year before, trying to hit the right chords with the Jaguar faithful. Presence is everything and it holds true for the schmoozing set as well as the cars, grand and old the better and if with vital provenance, it could be just the proverbial lalique crowning the hood!
ZigWheels has made it a virtue of covering the Pebble Beach Concours d'Elegance without fail for the past four years (we have been featuring the event in our newspaper supplements and web site from 2008 onwards) and while there were some truly great cars for the 62nd running of the event, I would love to talk more about the cars which constituted Class E1 and E2, those which catered to cars once owned and used by Indian royalty. What is a mighty big plus point of Pebble Beach is one should be prepared to be surprised, by the cars you didn't know anything about! Cars, which have never been seen for ages, caged in their climate controlled garages, selectively taken out for this one event and then cocooned back into hibernation.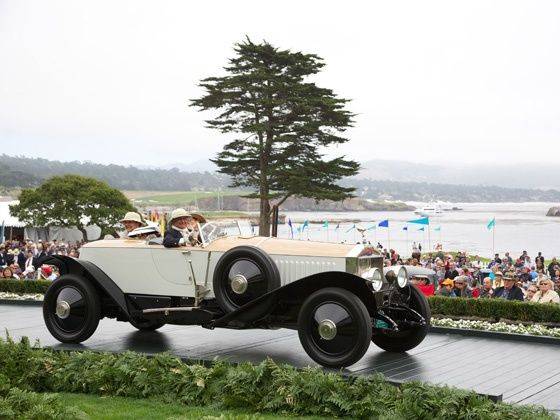 The most important criterion for inclusion at Pebble is that entry is by invitation after a committee has vetted it. If that is not all, however eclectic a car or marque might be, getting them to roll repeatedly on the greens of the 18th fairway of the golf course which plays host to the concours is as rare as Pune getting snowed under! And here is where Manvendra Singh of Barwani comes in. A royal in his own right (Barwani being a small state in Madhya Pradesh), Manvendra though is one of the country's leading lights in the vintage and classic car moment and has been pursuing his hobby for over three decades, bringing old automotive dowagers to life and many a time unearthing many a story or anecdote to life about great cars in the first half of the last century.
With a persona like his, it was but natural that he was asked to be on the list of curators for the 62nd running of the concours with special emphasis on classes E1 and E2. The former focused on great Maharaja cars from all over the world while the latter focused on Maharaja Rolls-Royces only, logical this because were it not for the largesse of our royals and their splurging capability, the firm could have had a torrid time financially, especially in the period between the two world wars.
Pebble Beach Concours d'Elegance 2012 : In Pictures!
MORE ON Rolls Royce Phantom
Peter Mullin's beautiful Delahaye 135 with...

Want to know what it is like to be a judge at one...

A beautiful 1953 Maserati A6 CGS was named...