Porsche 911 Carrera and Boxster range launched in India
After emerging as an independent entity in the country, Porsche India has now launched the Boxster S, 911 Carrera and 911 Carrera S at Rs 81.72 lakh, Rs 1.14 crore and Rs 1.33 crore ex-showroom Delhi...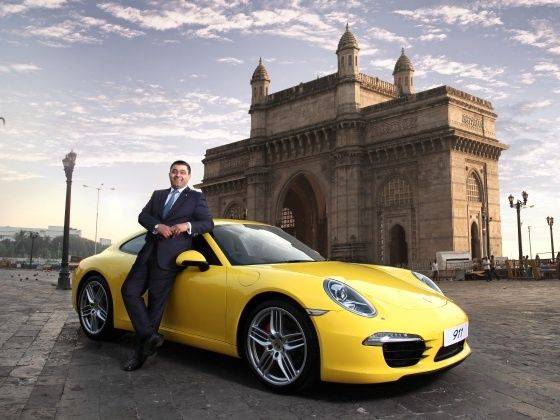 Stuttgart based sports car maker Porsche has launched its Boxster, Carrera and Carrera S models in India at prices of Rs 81.72 lakh, Rs 1.14 crore and Rs 1.33 crore, ex-showroom Delhi respectively. Since the official start of deliveries from Porsche India, the company has achieved its highest ever sales performance, with 117 Porsche owners receiving their cars. "It has been a very exciting six months for us at Porsche India and we are thrilled with the pace of our network expansion and new model launches in the country. Our first month sales result in October has been in excess of 100 units which is the best ever for the brand here. I am also pleased to announce the arrival of the 911 Carrera, Carrera S and Boxster range," said Anil Reddi, Director, Porsche India.

Completely redesigned, the third generation Porsche Boxster S that was unveiled globally earlier this year, is powered by a 3.6-litre, six-cylinder motor that produces 319PS of power that attains three-digit speeds in five seconds with the optional Sport Chrono package and the seven-speed Porsche Doppelkupplungsgetriebe (PDK) automatic transmission. The new open-top two-seater inspires more confidence and an alluring classic design that enhances its design DNA.

The seventh generation 911 Carrera S offers a sportier drive experience while enhancing comfort for day-to-day use. It's powered by a 3.8-litre, rear mounted, six-cylinder petrol motor that produces 405PS of power. With the optional Sport Chrono package, acceleration to 100km/h drops to 4.1 seconds from 4.3 seconds. The sports coupe is the world's first seven-speed manual transmission and is also available with Porsche PDK automatic transmission. In terms of design, the 911 Carrera series is now flatter, longer with more precise design details. The new coupe is also lighter compared to the outgoing model and now comes with an electro-mechanical steering for better feedback.

Porsche India also sells the Cayenne SUV and the Panamera Gran Turismo, both of which are available in a range of V6, V8 and turbo-charged V8 petrol motors as well as a V6 oil burner. Incidentally, the first delivery by Porsche India was a Panamera Diesel to cricket legend Kapil Dev. Related: Porsche delivers first car in India
Posted on 21 Nov 2012 Views: 15974
Hot 567PS M5 gets a minor update for the year but...

Hot new 437PS Me sedan and M4 Coupe can do...

BMW has launched its first hybrid model for...