ViaTerra launches innovative motorcycle luggage equipment
by
Varad More

Posted on
14 Jan 2013

11,112
Views

4
Comments
For the avid motorcycle tourer, a secure means to stash luggage is almost as important as a comfortable, no glitch steed. ViaTerra latest motorcycle touring luggage system called the 'Claw' seems to provide the right solution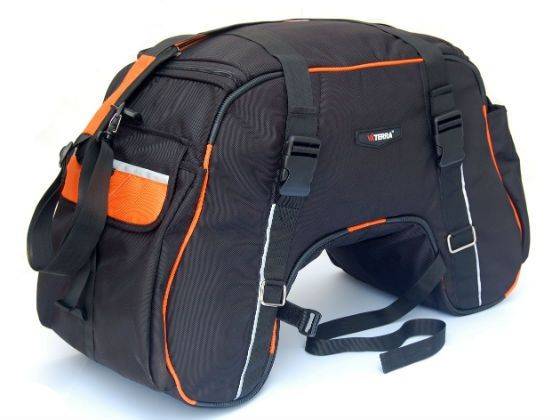 Made from durable Denier Synthetic fabric with a remarkably high 1680 x 1680 rating (the Denier rating being higher the better), the ViaTerra Claw motorcycle tail luggage solution incorporates the best of both saddlebag and tail bag. Ideal for solo travellers, the main compartment has a 55 litres capacity, with three pockets on the outside for odds and ends. It's obvious the makers of the Claw understand the basic needs of motorcycle touring luggage solutions – adequate storage space, reliability and ease of use. The removable shoulder strap makes it easy to tote when off the motorcycle. An external pocket for a water bottle would have been handy as being well hydrated is crucial out on the road.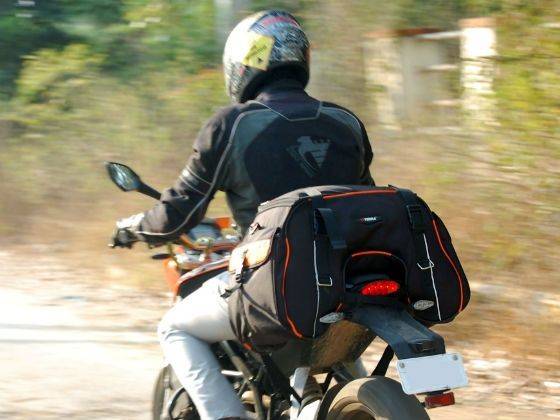 The Claw employs a simple yet effective three-point D-ring mechanism for its strapping on to the rear seat, via two straps (one on each side) that loop through the rear footpeg mountings, while another belt on the rear of the bag can be strapped on to the tail lamp mounting to keep the bag from sliding forward. There are four additional metal D-rings on the outside to fasten it with a bungee cord, if need be. Yes, the luggage is strapped securely.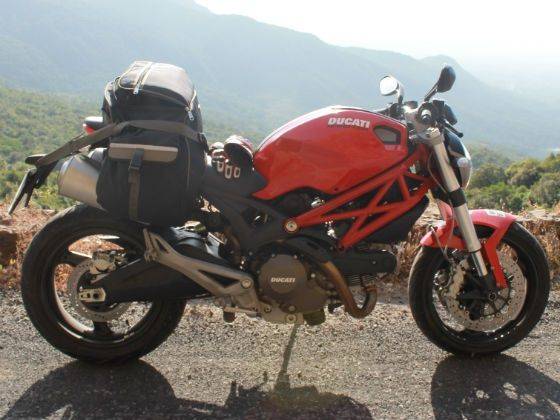 We have clocked over 3000km of touring with the ViaTerra Claw luggage on different types of motorcycles like the Hero Impulse, KTM 200 Duke, Bajaj Pulsar 200NS and even a Ducati Monster 795. We were certainly impressed by the build quality and the double D-ring three-point mounting mechanism kept the bag glued to the rear seat without any shifting around to mess up the handling of the motorcycle.
SLIDESHOW:

Do you like this story?
Previous Story

Sign up for our customized BIKER newsletter today.
FEATURED SLIDESHOWS
TOP VIDEOS

Yamaha R25 Concept: Official Video
At the 2013 Tokyo Motor Show, Yamaha unveiled a concept parallel-twin, 250cc bike called the R25...


Ducati 1199 Panigale Superlegerra: Official Video
The Ducati 1199 Panigale Superlagerra is the latest flagship motorcycle from the stables of the...