Vespa counterfeits seized at EICMA 2012
by
Arun Mohan Nadar

Posted on
17 Nov 2012

6,646
Views

1
Comments
6 scooters were seized from EICMA 2012 on the basis of copyright violations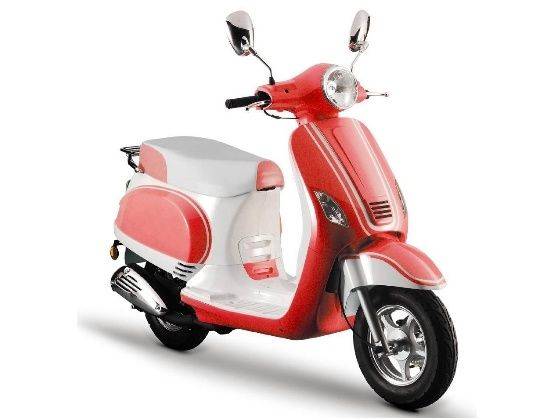 Following complaints of Vespa counterfeits at the ongoing EICMA motor show in Milan, Italian law enforcement seized six scooter models that were on display at the show. The scooters were seized for alleged counterfeiting and copyright violations by the Guardia di Finanza. All the scooters which were seized are electric-powered except for the Roman, which is powered by a 150cc internal combustion engine.
The six scooters seized are:
Roman by the TaoTao Group
WL 101Z by Ningbo Wanli Weiye International Trade Co.
Luxury by Bertini S.r.l.
Reset Ecologic by WRS S.r.l.
Miami by E-Tropolis Italia S.r.l.
Milano by E-Tropolis Italia S.r.l.
Surprisingly, this isn't the first incident where models have been seized at EICMA for copyright violations. Last year, Yiben 250 ZKT was seized by the Guardia di Finanza for its close resemblance to the Piaggio MP3. The TaoTao and Ningbo Wanli Weiye stands were closed, since the seized models were the only ones they had kept on display.

Do you like this story?
Previous Story

Next Story

Sign up for our customized BIKER newsletter today.
FEATURED SLIDESHOWS
TOP VIDEOS

Yamaha R25 Concept: Official Video
At the 2013 Tokyo Motor Show, Yamaha unveiled a concept parallel-twin, 250cc bike called the R25...


Ducati 1199 Panigale Superlegerra: Official Video
The Ducati 1199 Panigale Superlagerra is the latest flagship motorcycle from the stables of the...