Red Bull X-Fighters showcase FMX at India Gate
by
Abhishek Chaliha

Posted on
02 Jul 2012

2,126
Views

Comments
The world famous Red Bull X-Fighters showcased Freestyle Motocross (FMX) at India Gate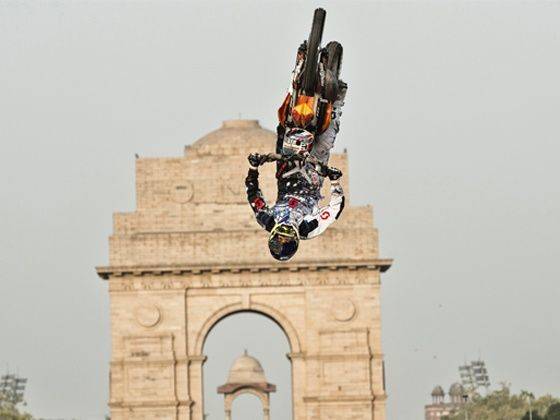 New Delhi's Rajpath, with the majestic India Gate in the background was the venue as Freestyle Motocross (FMX) stars, the Red Bull X-Fighters, showcased the sport. The idea behind the event was to gauge if an India leg could be added to the Red Bull X-Fighters World Series, one of the world's biggest Freestyle Motocross championships.
The Red Bull X-Fighters included Nick de Wit, Nick Franklin, Martin Koren and Gilles Dejong, who pulled off tricks such as the renowned Backflip, One Hander, Nac Nac, Superman, No Hander, Whip, Can Can, Indian Air, Double Grab and the Cliffhanger, on their 250cc two-stroke KTM FMX bikes.
After the show Nick de Wit said, "We are really overwhelmed by the spectacular crowd turnout and appreciate their love for the thrilling sport. We want to come back and put up an even bigger show on Indian soil again, to create more awareness about Red Bull X-Fighters."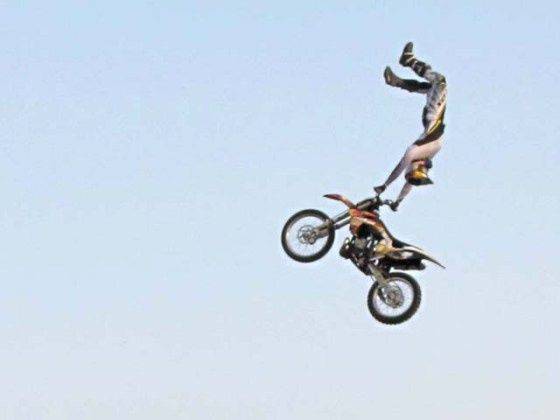 The Red Bull X-Fighters were brought to India by the Confederation of Indian Industries (CII) partnered by BMW.
Also read: Interview with Red Bull X-Fighters.
Slideshow:

Do you like this story?
Previous Story

Sign up for our customized BIKER newsletter today.
FEATURED SLIDESHOWS
TOP VIDEOS

Here is the exhilarating clip of the 2010 BMW S1000RR being tested at the Portimao Racetrack in...


Bajaj unveils its new Pulsar 200 : ET Now Reports!
Bajaj has unveiled its next generation Pulsar 200 for India and has slated its launch sometime...