Mercedes-Benz staff to commute to work in style
Mercedes-Benz India has deployed low-floor, air-conditioned buses for its employees in Pune to travel to and from their workplace in luxury and comfort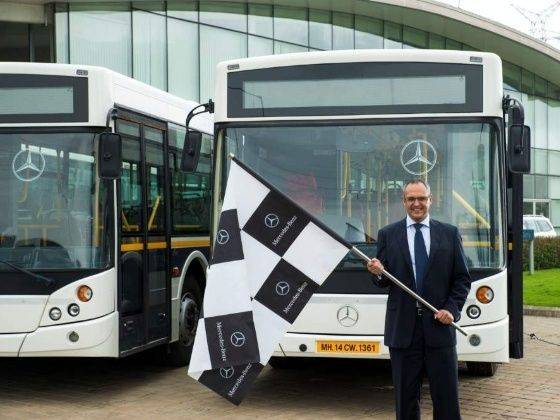 With traffic on Pune roads surging by the day, Mercedes-Benz sure decided to give its employees some pampering. The German auto giant has deployed low-floor air-conditioned buses for its employees to travel to work in luxury, comfort and style.

Speaking on this novel employee initiative Eberhard Kern, Managing Director and CEO, Mercedes-Benz India, said, "At Mercedes-Benz India we give a lot of importance to employee safety and well-being. Our commitment towards ensuring a safe, relaxing and comfortable journey for our employees to work has been reiterated with the introduction of new Mercedes-Benz low-floor city buses for their daily commute."

The buses are equipped with superior air suspension technology which have good stability and ride comfort. It has many essential features like multiple charging points, destination board, high cushioning and powerful air conditioner. On the safety front, this bus is the first in India to be certified with bus body code certification. Due to its low entry design it ensures that passengers with restricted mobility can get onboard without any difficulty. Also Read: DC's Luxuria redifines bus travel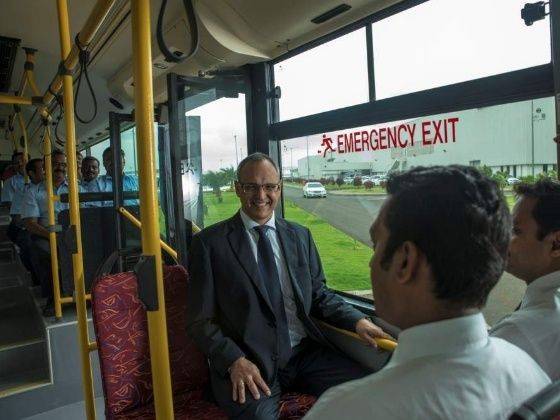 "These new low-floor Mercedes-Benz city buses have redefined the standards of city buses in terms of interiors, comfort, space and user friendliness and are extremely luxurious and comfortable and I am delighted that our valued colleagues will be using them to commute to work every day," Kern said.

In all, there will be 16 buses plying between Pune and Chakkan, where Mercedes-Benz India is headquartered. The buses will pick employees from various parts of the city and dropping them back home after their respective work hours.
by Pranay Hiteshi Posted on 29 Jul 2013 Views: 8733
Powered by Times of India and ZigWheels, the...

Online car booking service, Uber, has resumed its...

Blaupunkt has introduced its first android based...