KTM Orange Day returns to Mumbai in 2013
by
Arun Mohan Nadar

Posted on
26 Feb 2013

16,800
Views

Comments
After a successful outing last year, KTM returned to Mumbai with its second edition of Orange Day to pump the adrenaline of its customers with some racing action and also showcased the race-spec 350 SX-F freestyle motocross bike. Sachin Khagle was adjudged as the Duke of Mumbai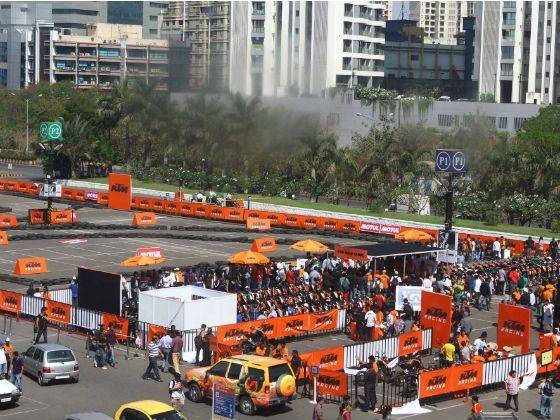 KTM is renowned for its exploits in the world of motorsports and to give its customers a feel of racing the Orange Day was held at the parking lot of Inorbit Mall, Malad in Mumbai. This was the second time the event was organised in Mumbai and even with soggy humidity levels and high temperatures more than 200 KTM owners turned up for the event. The main objective of the Orange Day is to give the KTM owners a common platform on which they can race their machines in a safe environment and also to improve camaraderie among them.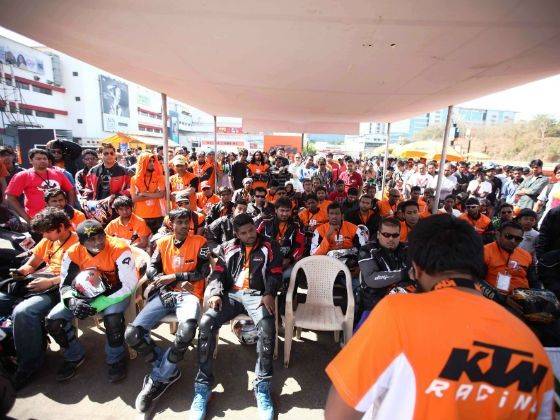 Once the registrations were over a special rider clinic was held for the participants. Since for most of the contestants this was their first time racing the clinic helped them learn the basics of racing and details like riding postures and racing lines. Post the racing clinic riders were given a sighting lap around the track so that they could get a feel of the track layout after which the instructors did a demonstration lap.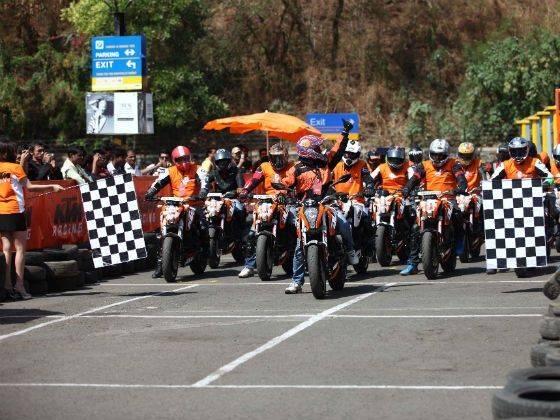 Now it was time to race and it was an action packed event with few crashes and slips and some brilliant overtaking. The number of contestants was limited to 42 and riders were distributed into a group of six riders each. Top two finishers from each group qualified for the next round. For the final rounds, top two finishers of each group were divided into two groups A and B. It was a hard fought and intriguing final race which was eventually won by Sher Badsha Khan in group A and Sachin Khagle in group B. To add more spice to the event the winners of the finals were stacked up against the winners of the last year, which was won by Sachin Khagle who was crowned the Duke of Mumbai.
SLIDESHOW:
KTM returned to Mumbai with its second edition of Orange Day to pump the adrenaline of its customers with some racing action and also showcased the race-spec 350 SX-F freestyle motocross bike

Do you like this story?
Previous Story

Sign up for our customized BIKER newsletter today.
FEATURED SLIDESHOWS
TOP VIDEOS

Yamaha Tricity: Official Video
Japanese two-wheeler giant Yamaha launched its innovative three-wheeler scooter, Tricity in Thailand


Yamaha Revstation: Teaser Video
Yamaha has released this teaser video showcasing the soon to be launched production version of the...