KTM boss buys Husqvarna from BMW
by
Arun Mohan Nadar

Posted on
01 Feb 2013

26,338
Views

2
Comments
All the rumours surrounding the sale of Husqvarna have been laid to rest with BMW revealing that it has sold its supermoto brand to KTM CEO, Stefan Piere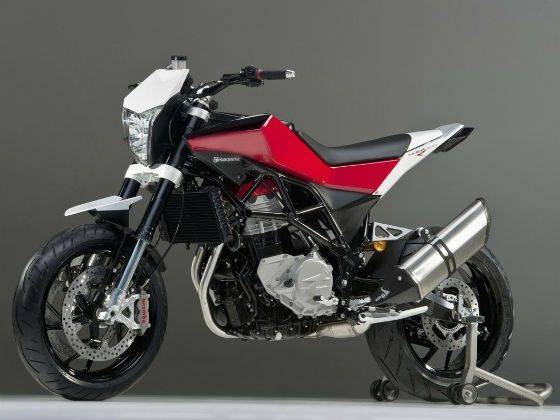 After week-long speculations, Husqvarna's sale has been confirmed by its parent company BMW. But instead of assumptions that it will be sold to KTM whose majority stake is owned by Bajaj Auto, it was brought by Stefan Pierer who currently heads KTM. Pierer's firm Pierer Industrie AG has inked a deal with BMW to buy the Swedish-Italian off-road motorcycle manufacturer fondly nicknamed "Huskies' by its customers. The German automotive giant hasn't revealed the price at which the brand was sold for and both BMW and Pierer have refused to divulge financial details at least in the near future.
BMW had bought Huqsvarna from the Castiglioni family (who also owned MV Agusta) less than five years ago and had invested a lot of money in R&D and upgrading its production line. The latest offering from this collaboration was the Nuda 900R which uses a parallel-twin engine sourced from BMW and is on sale in our country through BMW Motorrad. When BMW acquired Husqvarna, it hoped that it will be instrumental in improving its position in the field of light, sporty off-road bikes but since the European market is facing an economic slowdown, sales of supermoto bikes have slumbered. With sales figures dropping and market for these breed of bikes, BMW had no other option but to sell it.

Do you like this story?
Previous Story

Next Story

Sign up for our customized BIKER newsletter today.
FEATURED SLIDESHOWS
TOP VIDEOS

Yamaha Tricity: Official Video
Japanese two-wheeler giant Yamaha launched its innovative three-wheeler scooter, Tricity in Thailand


Yamaha Revstation: Teaser Video
Yamaha has released this teaser video showcasing the soon to be launched production version of the...