Honda to return to Dakar in 2013
by
Ravi Ved

Posted on
03 Jul 2012

6,211
Views

Comments
Honda recently confirmed its participation in the 2013 Dakar Rally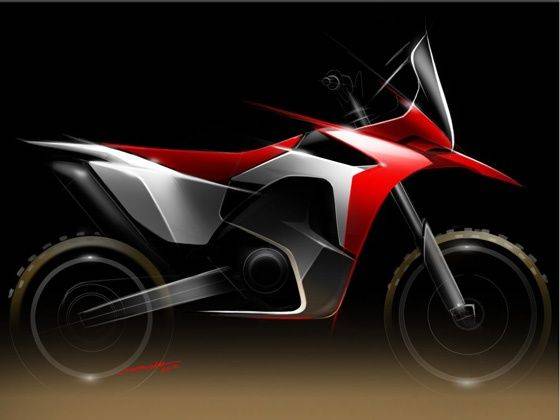 After a 23-year break Honda will make a comeback to the Dakar Rally, scheduled for January 5-20, 2013 in Peru, Argentina and Chile. Honda won the Paris-Dakar enduro five times between 1981 and 1989 on three different motorcycles - the XR550, the NXR750 and the NXR800.
Needless to say, next year's Dakar Rally will be as testing as it was when the Japanese manufacturer last participated in it. Honda is working on a prototype machine that it intends to enter under the Team HRC (Honda Racing Corporation) name. Helder Rodrigues, who finished third in 2012, Felipe Zanol, Sam Sunderland and Javier Pizzolito; will be riding the specially prepared Honda CRF450X prototype for the event. The 2013 Dakar Rally will begin from Lima in Peru, pass through Argentina before concluding in Santiago, Chile.
"The Dakar requires competitors to cover several hundred kilometres per day for more than two weeks. Honda has put a great deal of effort into designing and building a powerful and winning machine," said Tetsuo Suzuki, president, Honda Racing Corporation.
Will Honda be able to challenge KTM, the team that has taken the top spot 11 years running? Well, we'll have to wait until January 5, 2013 when the Dakar Rally will be flagged off

Do you like this story?
Previous Story

Sign up for our customized BIKER newsletter today.
FEATURED SLIDESHOWS
TOP VIDEOS

Here is the exhilarating clip of the 2010 BMW S1000RR being tested at the Portimao Racetrack in...


Bajaj unveils its new Pulsar 200 : ET Now Reports!
Bajaj has unveiled its next generation Pulsar 200 for India and has slated its launch sometime...