Honda CR-V 1.6 i-DTEC headed for Geneva
The new lightweight, efficient and lively 1.6 liter i-DTEC Honda diesel engine has been plonked under the hood of the new CR-V. The CR-V 1.6 i-DTEC will be showcased at the 2013 Geneva Motor Show and...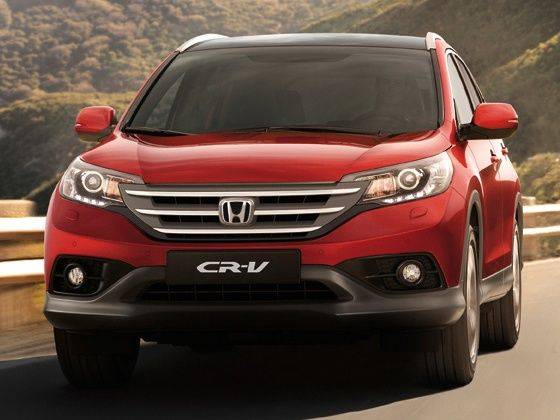 Honda is all set to showcase its Earth Dreams Technology in the next model, the new CR-V at the 2013 Geneva Motor Show. The 1.6 i-DTEC Honda motor is already doing duty in the Civic hatchback in Europe. Being the lightest engine in its class the 1.6 i-DTEC engine will give the CR-V new found agility, energetic diesel performance and lower running costs.
The 1.6 i-DTEC powered Honda CR-V will be built at the company's Swindon plant in UK and will go on sale in the UK by autumn 2013. The CR-V 1.6 i-DTEC will be available in two-wheel drive only and there will be one five-speed manual variant.
Honda will also be taking the wraps off its Civic wagon concept at the upcoming Geneva Motor Show. The Civic wagon concept will feature design cues that are likely to feature on the final production model. It will be built at Honda's Swindon facility and seek to strengthen the Civic model range in Europe with enhanced practicality.
Honda will also be showcasing the futuristic NSX sports car concept at the motor show. The Acura NSX Concept is expected to go on sale in the next three years. It will be powered by Honda's 3.5 litre direct injection V6 engine that will be mated to a dual clutch gearbox. It will also feature an innovative new Sport Hybrid SH-AWD (Super Handling All Wheel Drive) system.
Also read: 2013 Honda CR-V : Special Coverage
The new Renaultsport R.S. 01 racer car packs more...

Audi has announced the 2015 R8 will be offered...

Daimler's range-topping Mercedes-Benz S65...