A1GP World Cup announces partnership
Ferrari to supply engines in long term A1GP partnership deal as well as design chassis and consult on manufacture for new car in Season Four. Ferrari to supply engines to new A2GP Series in Season...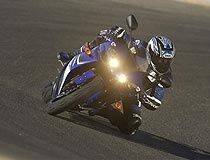 A1GP Chairman, Tony Teixeira, has announced a truly historic and ground breaking partnership between Ferrari and the A1GP World Cup of Motorsport. Ferrari signed a six-year agreement to manufacture and supply all A1GP engines for this unique series and will design and consult on the manufacture of all A1GP car chassis for use in Season Four (2008/09).The partnership with Ferrari extends to an exclusive licensing agreement for all A1GP merchandise to use the Ferrari name and phrase 'Powered by Ferrari' from January 2008.Commenting on the momentous deal, Tony Teixeira said: 'Partnering with a world-class organisation like Ferrari will officially position A1GP as one of the most significant motorsport series' in the world.'
The introduction of A2GP was also announced today, a regional single-seat racing car series developed by A1GP to begin testing in 2009. Ferrari will be integral to the growth of the new series and will again supply all engines and design and consult on the manufacture of the new chassis.A1GP also maintained its commitment to commercial partners and fans as a principal factor in confirming the partnership. 'Ferrari will add significant value to our brand and in our opinion there is no better partner to progress the series,' adds Mr Teixeira.Finally Tony Teixeira notes; 'We will be meeting with our commercial partners over the next few weeks to discuss the multitude of exciting opportunities that this partnership presents. Ferrari has a global presence through its dealer network. We will be working closely with them to ensure that they are a part of every A1GP World Cup of Motorsport event.'
So what does Team India have to say:Team India driver Narain Karthikeyan obviously thrilled with the developments added, "It's a fantastic announcement. I am really excited about it. This is a huge shot in the arm for A1GP." Team India Chief Operating Officer, Yohann Setna believes this announcement, "is well deserved and all the hard work put in from the organisation has paid off. Tony Teixeira has worked very hard on this deal and they have achieved something never achieved before in motorsport. All of us in Team India are thrilled about the future of the A1GP."
Posted on 10 Dec 2007 Views: 588
Daimler has introduced an autonomous truck named,...

The 2015 Volvo XC90 to be revealed next month...

Hyundai Motor has recently terminated four...