2012 Yamaha YZF R15 One Make Race: Round 5 results
by
Niharika Ghorpade

Posted on
24 Dec 2012

4,839
Views

2
Comments
R Ramesh Kumar and Arun Muthukrishnan (Novice class), Shyam Shankar and M Sudhakar (Open Class) claimed the spotlight in the final round of the 2012 Yamaha YZF R15 One Make Race Championship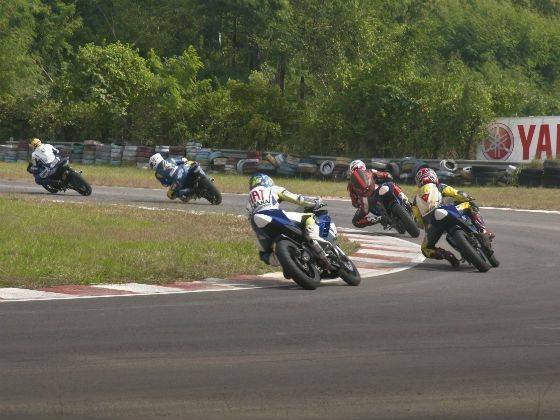 Eighty-three riders battled it out astride Yamaha YZ R15s and togged up in Daytona racing kits, in the fifth and final round of the 2012 Yamaha YZF One Make Race Championship at the Madras Motor Race Track in Chennai,.
R Ramesh Kumar and Arun Muthukrishnan shared wins in the Novice class, while Shyam Shankar and M Sudhakar claimed victories in the Open Class.
The winners will represent India Yamaha Motor at various international events. The winners of last year's championship represented India at the Sugo Road Race Series 2012 at the Sugo race track in Japan.
Results
Yamaha R15 Novice class
Number of participants: 58
Race 1
Winner: R Ramesh Kumar
1st Runner-up: Harshit
2nd Runner-up: Arun Muthukrishnan
Race 2
Winner: Arun Muthukrishnan
1st Runner-up: Harshit
2nd Runner-up: Meka Viduraj

Do you like this story?
Previous Story

Next Story

Sign up for our customized BIKER newsletter today.
FEATURED SLIDESHOWS
TOP VIDEOS

New Ducati Diavel: Official Video
The new Ducati Diavel with both cosmetic and mechanical changes was showcased at the 2014 Geneva...


2014 Ducati Monster S: Official Video
The Ducati Monster was always a great choice for naked-model lovers around the world and the 1200 S...