Royal Enfield REUNION West : Spirit of the West
by Words and Pictures :
Ravi Ved

Posted on
22 Mar 2013

20,183
Views

2
Comments
Scenic and peaceful Mahableshwar played the perfect host to Royal Enfield enthusiasts who were not just seeking a break from their normal routines but also meet and bond with like-minded aficionados at the REUNION West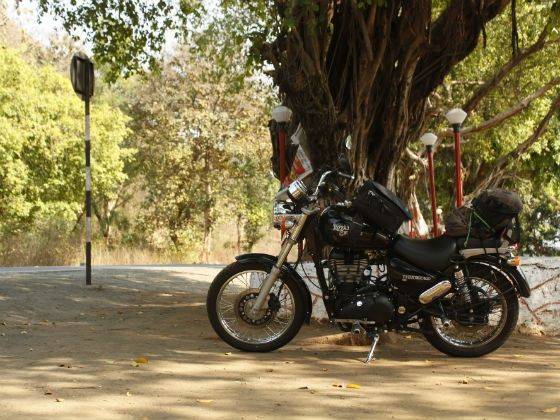 Every job has its perks. While some get to travel the world, some others get to sip some of the finest wine out there. We as auto journos get to ride motorcycles, sometimes to places far away from the bustling city life. So when fate handed out yet another opportunity in the form of the Royal Enfield REUNION ride to Mahabaleshwar, I latched it with both hands.
Royal Enfield had arranged a Thunderbird 500 for me, which I picked up from Navi Mumbai, the trip's starting point. With the sun just waking up from its slumber, I loaded my luggage ready to hit the road.
Even though I had not ridden the new Thunderbird earlier, I found myself more than comfortable on the low saddle and the tall-ish handle bars, but most importantly I was love struck by the way the 41.3Nm of torque made overtaking in the city traffic conditions a piece of cake. It didn't take long for me to get acquainted to the bike and before I knew it, I was thoroughly enjoying leaning the bike from side to side and speeding through the twisties on NH 17 that were laced with trees on either side of the road forming a natural canopy.
More on this Bike

Do you like this story?
Previous Story

Sign up for our customized BIKER newsletter today.
FEATURED SLIDESHOWS
TOP VIDEOS

Yamaha R25 Concept: Official Video
At the 2013 Tokyo Motor Show, Yamaha unveiled a concept parallel-twin, 250cc bike called the R25...


Ducati 1199 Panigale Superlegerra: Official Video
The Ducati 1199 Panigale Superlagerra is the latest flagship motorcycle from the stables of the...