Ducati Desmosedici GP12 1:6 scale by Maisto
It is a magnificent creation in lightweight plastic, exacting down to the tiniest detail barring the top of the telescopic forks and that shiny chrome paddock stand which is major no-no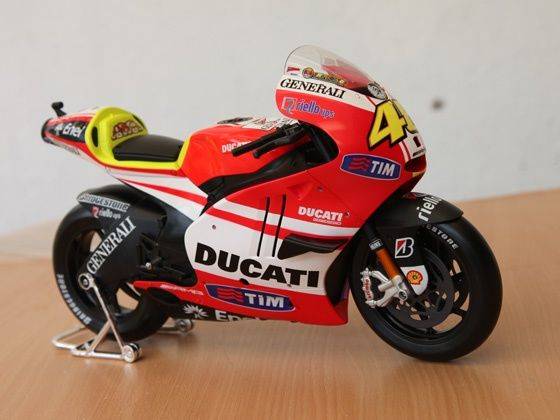 Malaysian model maker Maisto has probably crafted the bike that has many serious bike enthusiasts and especially those who have burgeoning Valentino Rossi collections caught in two minds – whether to buy it or to shun it! I am referring to this magnificent 1:6 large-scale creation of the 2012 Ducati Desmosedici GP12 machine ridden by Valentino Rossi and Nicky Hayden in this year's MotoGP World Championship.
It is a magnificent creation in lightweight plastic, exacting down to the tiniest detail barring the top of the telescopic forks and that shiny chrome paddock stand which is major no-no. However at a pricing of under Rs 1800/00 it is stunning value and it is available direct from Creative Education in Bangalore who are the India importers and distributors for all Maisto products. Contact them at toys@vsnl.com or aaavinash@hotmail.com.
The Hublot Big Bang Ferrari 305 is a limited...

TomTom claims the new high-speed dual-charger is...

Spectacular photography and incredible attention...